Big Sister Sophia & Little Sister Ja'Asia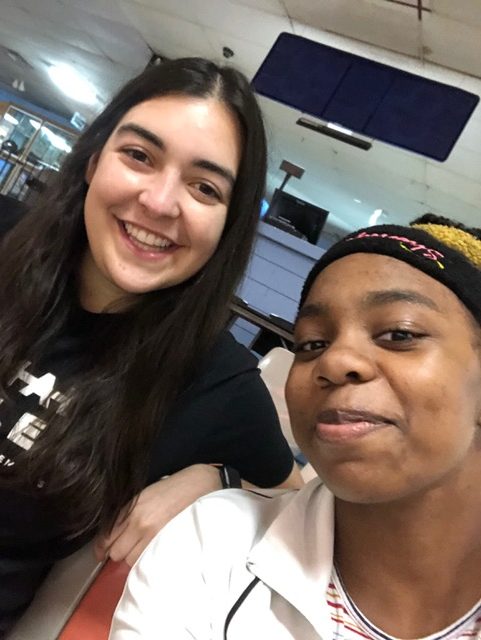 Some things are worth the wait! When they were first matched, it took Big Sophie and Little Ja'Asia a while to find their groove. Many of their initial interactions were quiet and subdued. As they got to know each other, the pair began to trust the bond that was forming between them, and their relationship blossomed. "I have learned that showing Ja'Asia the respect I have for her and our friendship, enables her to open up to me. Ja'Asia is so intelligent and kind. I have enjoyed getting to know her," shared Sophia.
Now, Sophia and Ja'Asia, could not imagine life without each other. Their conversations are easy and filled with laughter. You can always find these two good friends watching movies together and going on road trips in search of ice cream. "Sophia is so thoughtful and caring. Whenever we get ice cream, we talk and talk about so many different things. Those are some of my favorite memories," shared Ja'Asia. (Matched May 2019)
Big Sister Taylor & Little Sister Aaleayha
Big Taylor and Little Aaleayha are best friends, and for Aaleayha it feels as if she has known Taylor her whole life. Their match came at the perfect time for Aaleayha because, "I really didn't have many friends. We kept moving from place to place because we were either evicted or we couldn't pay our bills," she shared. Since then, the pair have had many adventures and have created many memories together, leading to a true friendship.
"I absolutely love having Aaleayha to talk to," said Taylor. "I am an only child, and therefore, I didn't have a big or little sibling to play with or to do other things with. I like knowing that I'm making a difference for somebody else, and that she's making a difference in my life." Taylor added.
Taylor has seen a dramatic change in Aaleayha's idea of what her future might be like. At one point, Aaleayha disliked school, but now she is inspired to do well and become a teacher like her Big Sister Taylor. As a young child, Aaleayha experienced many challenges in her life that were difficult for a child to understand. With Taylor's mentorship, Aaleayha is blossoming with a focus on doing well in school, expressions of kindness and compassion, and making positive choices for herself. "I like that we both love to help other people to make a difference in their lives," shared Aaleayha. (Matched July 2020)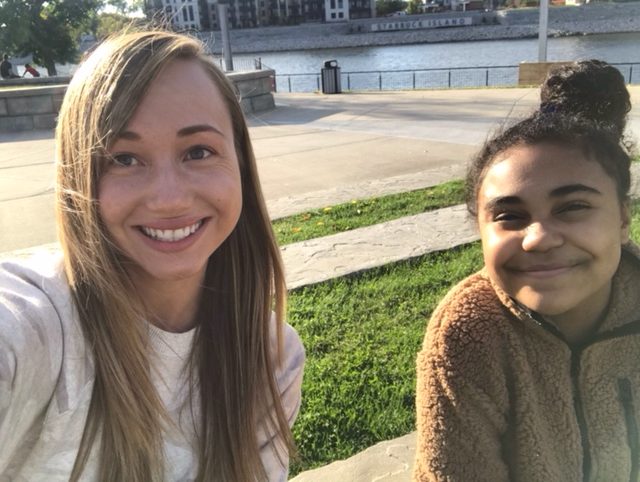 Although they've done fun activities like snow tubing and getting manicures, some of Sarah and Kylee's favorite get-togethers are walking around the park or mall and talking. Kylee has moved houses and schools often over the past few years, but Sarah has always been there for her. Sarah says Kylee has been resilient through it all, and admires her positive attitude.
Matched October 2018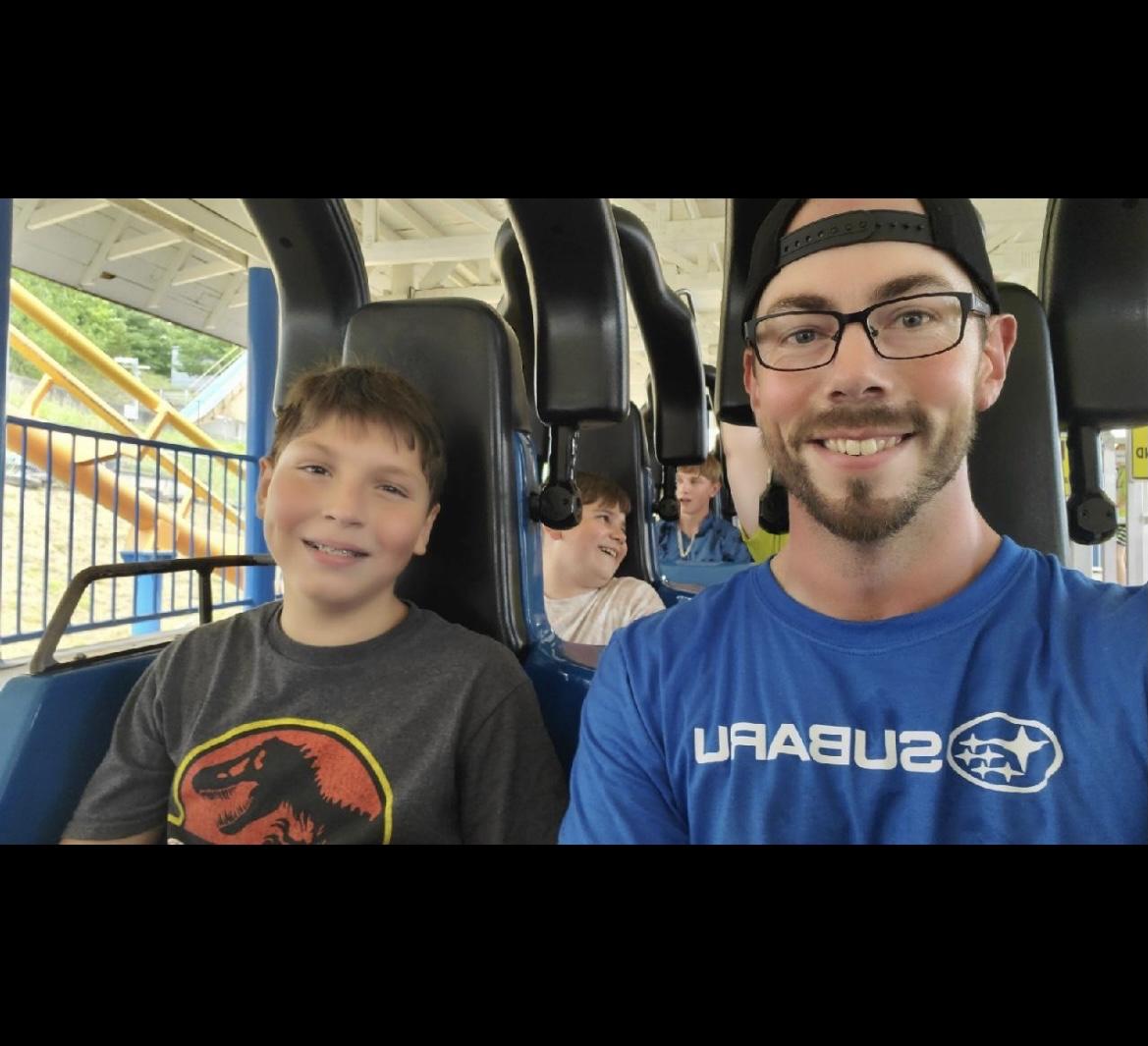 Jordan and Gabriel love everything to do with cars. Going to car shows is one of their favorite things to do together, but they also enjoy outdoor activities and cooking together. Jordan likes getting Gabriel to try things outside of his comfort zone (i.e. in front of his XBox) and says he's 'the coolest kid ever.' Gabriel says they're a perfect match and he likes Jordan's sarcastic sense of humor.
Matched April 2019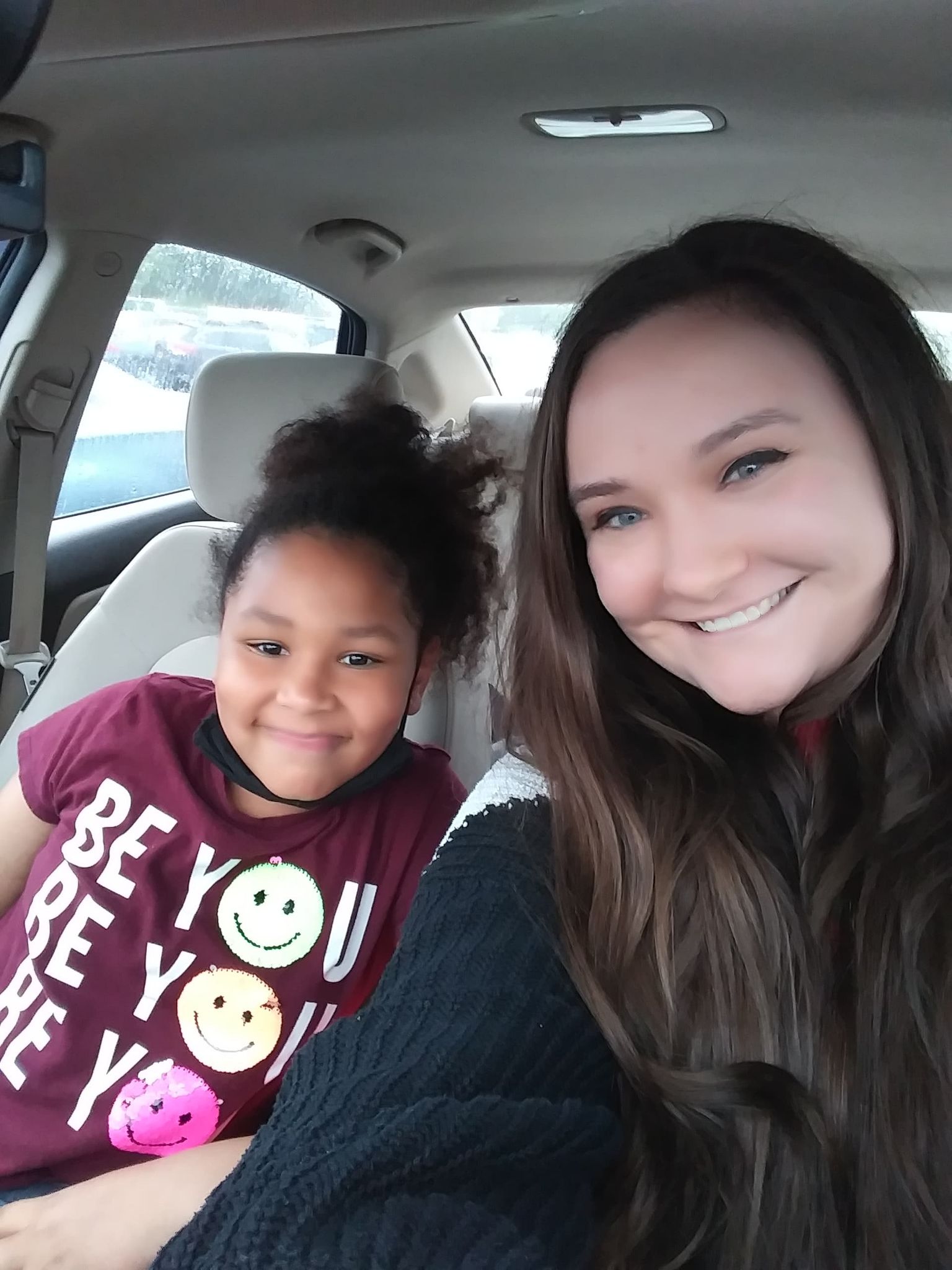 Mar and Crai'lynn's weekly video chats during COVID turned out to be the highlight of their week! But now they look forward to seeing each other in person. Crai'lynn likes that they share a love of animals, and enjoyed petting a sting-ray at the aquarium. Mar's favorite memory was when her Little taught her to ice skate. Throughout their match, Mar says she's grown more compassionate, outgoing and happy.
Matched September 2019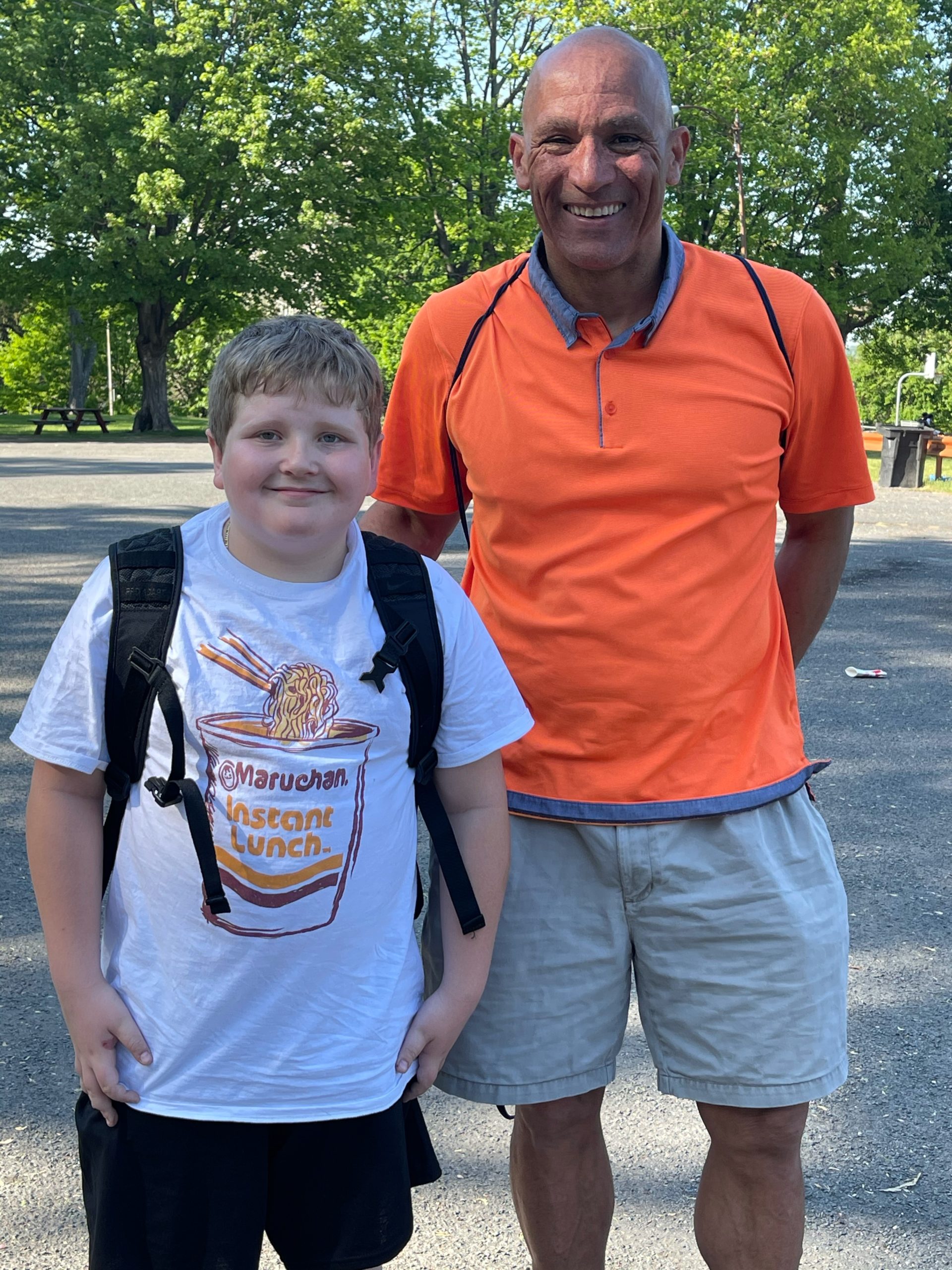 Although they haven't been matched long, Jodi and Jameson have already travelled the world - virtually, that is, when they toured Ireland on Google maps. They've also managed to meet in person by learning to play frisbee golf together - a first for both of them. Jodi is already seeing a growth in Jameson's confidence and enjoys fostering his Little's creativity by working on developing a comic book together. Jameson thinks his Big is fun and cool, and likes being active with him.
Matched February 2021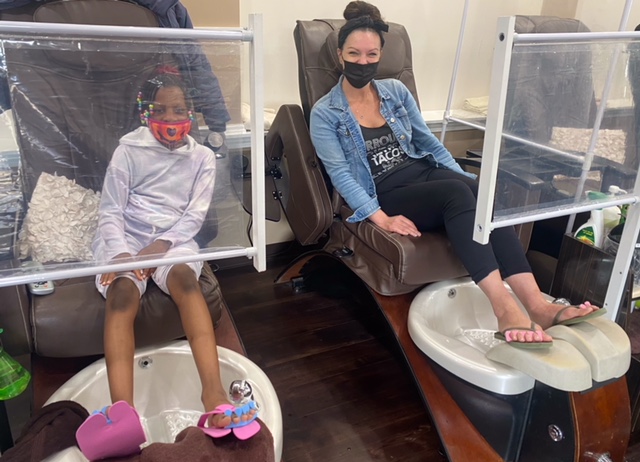 Right from the start, Melinda had a knack for engaging Jah-Riyah. According to her grandmother, Jah-Riyah has opened up so much in the two years they've been matched, and now talks more about her feelings. But it's not all conversations - Melinda and Jah-Riyah like to be active and try new things. Together they've made crafts, gone apple picking, gotten pedicures, and baked lots and lots of cookies!
Matched April 2019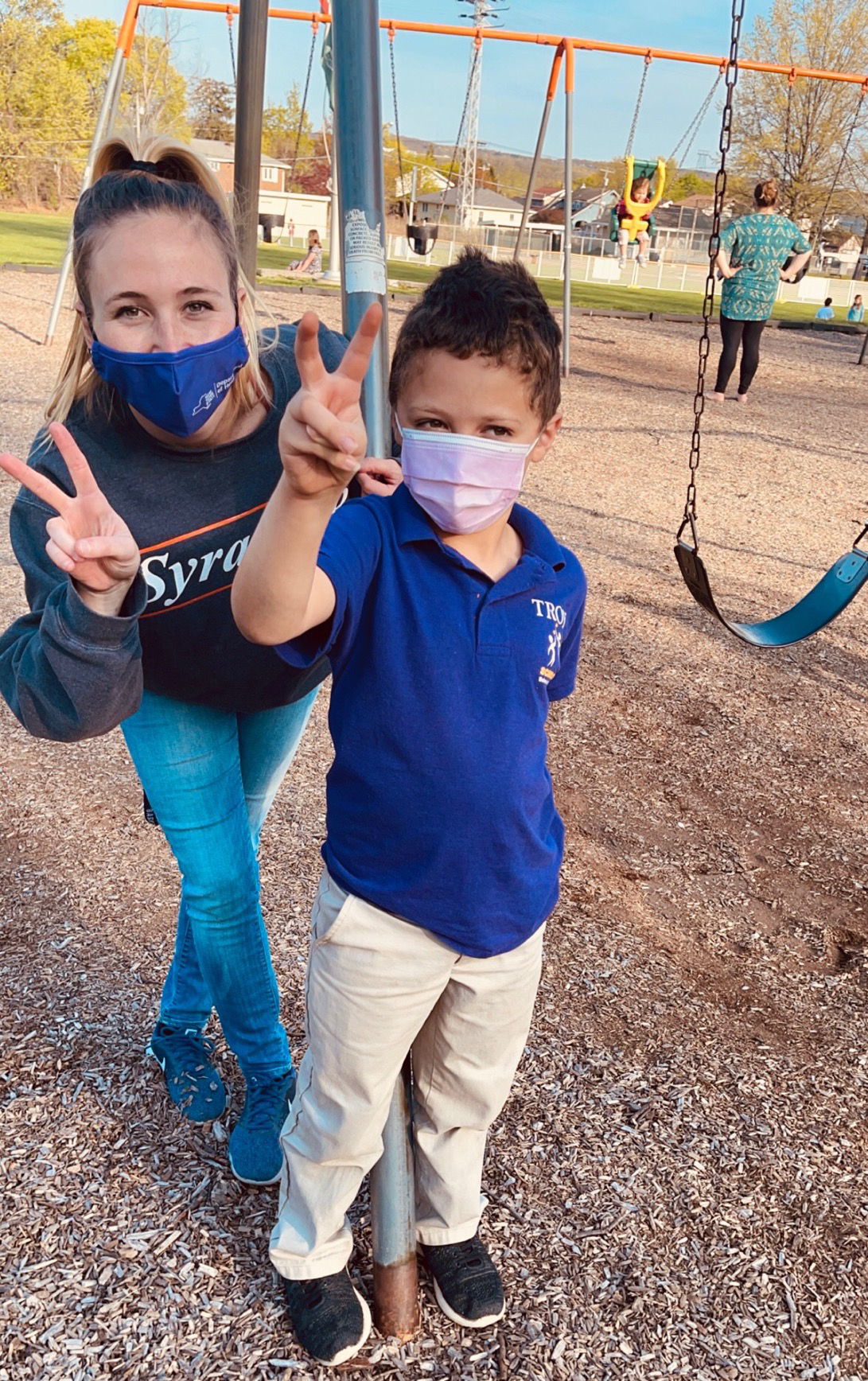 Matched during the pandemic, Rachel and Malachi have really clicked, forming a great relationship despite the hardships of COVID. The pair does a lot of different crafts together, from making ornaments, to painting, to frosting cookies/graham crackers. Malachai loves to make stress ball-like toys which they call 'squishies' and one of Rachel's favorite memories is when they made squishies out of balloons and flour. Now that the weather is improving, expect this duo to be spending a lot more time outside!
Matched November 2020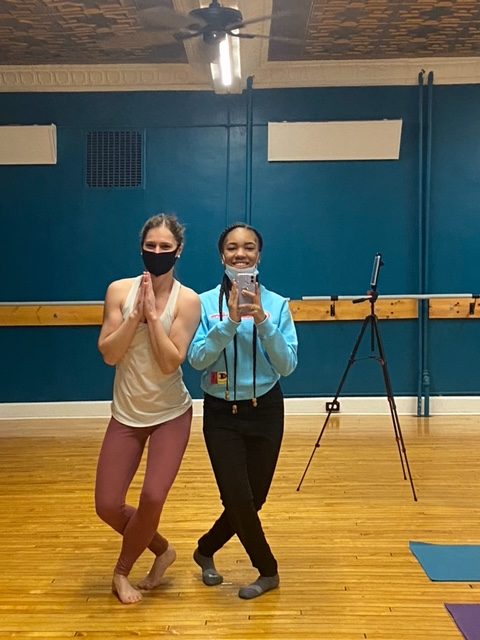 Barbara and Nari are always on the go! They both describe each other as positive and energetic, and it shows - they've been biking, hiking, and done yoga, which was Nari's favorite. The pair love to facetime and send each other silly Gifs. Nari is a great performer and Barbara helped her put together an audition video for a play - and Nari got the part!
Matched November 2020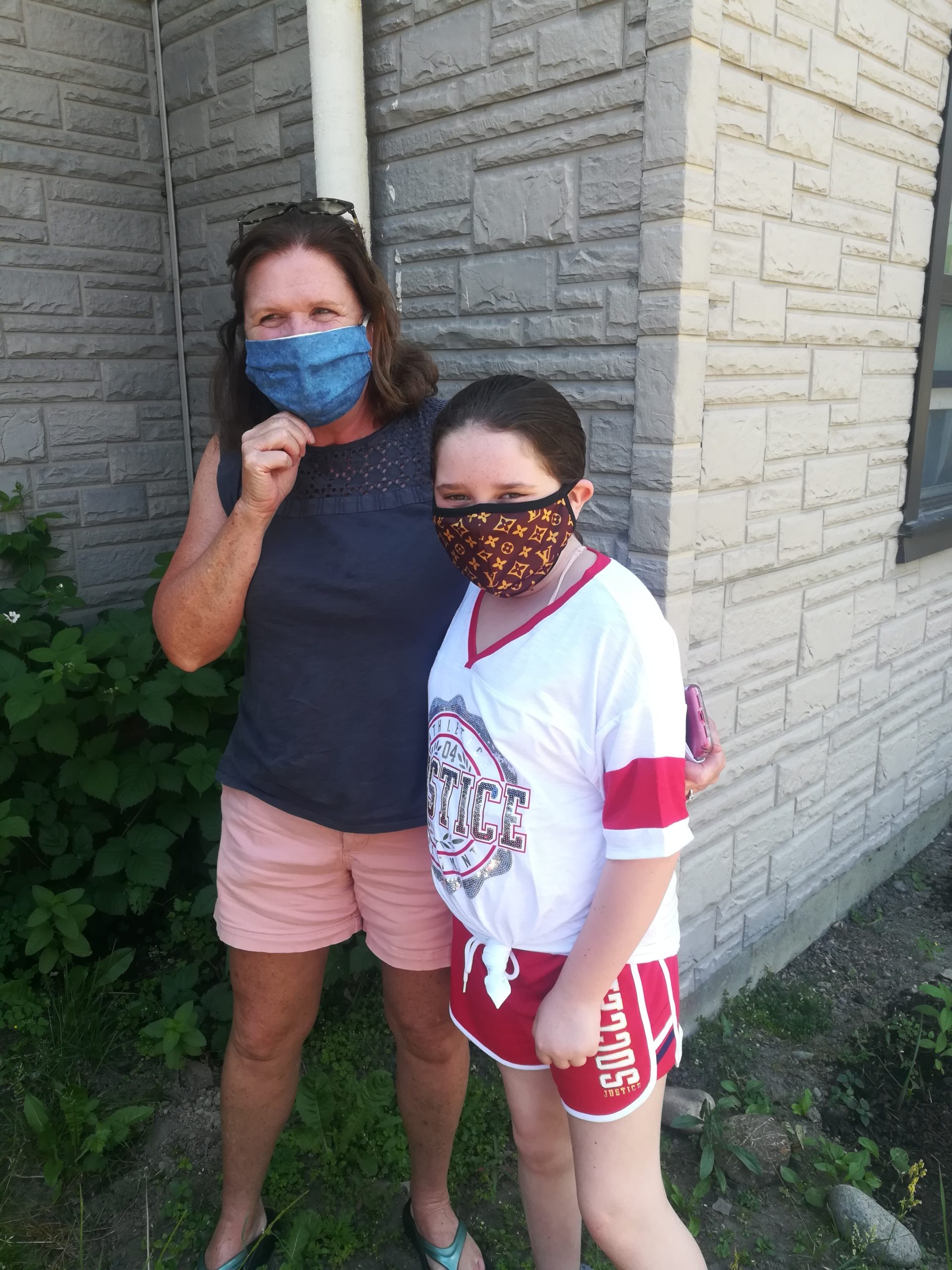 Celebrating their first match anniversary in May, Kelly and Gabby never let COVID get them down. They've had a ball exploring new places and trying new things: Gabby developed a love for sushi (but not wasabi!) and Kelly rediscovered a fondness for chess. Gabby appreciates that Kelly is a good listener and 'up for anything' and Kelly finds Gabby's ambition and determination inspiring.
Matched May 2020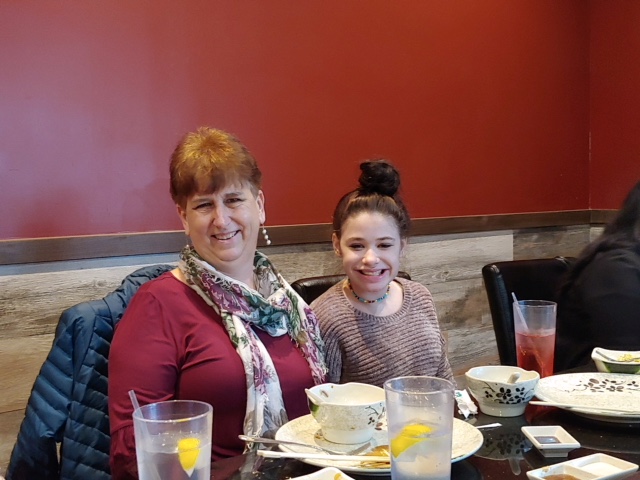 Rose says patience and persistence are the keys to her successful match with Serenity. The two love getting outdoors, whether it be hiking, kayaking, snowshoeing or riding horses. Serenity's favorite memory of their match was going to a WWE event. Rose and Serenity's birthdays are back to back, so they always celebrate with a big birthday dinner!
Matched April 2017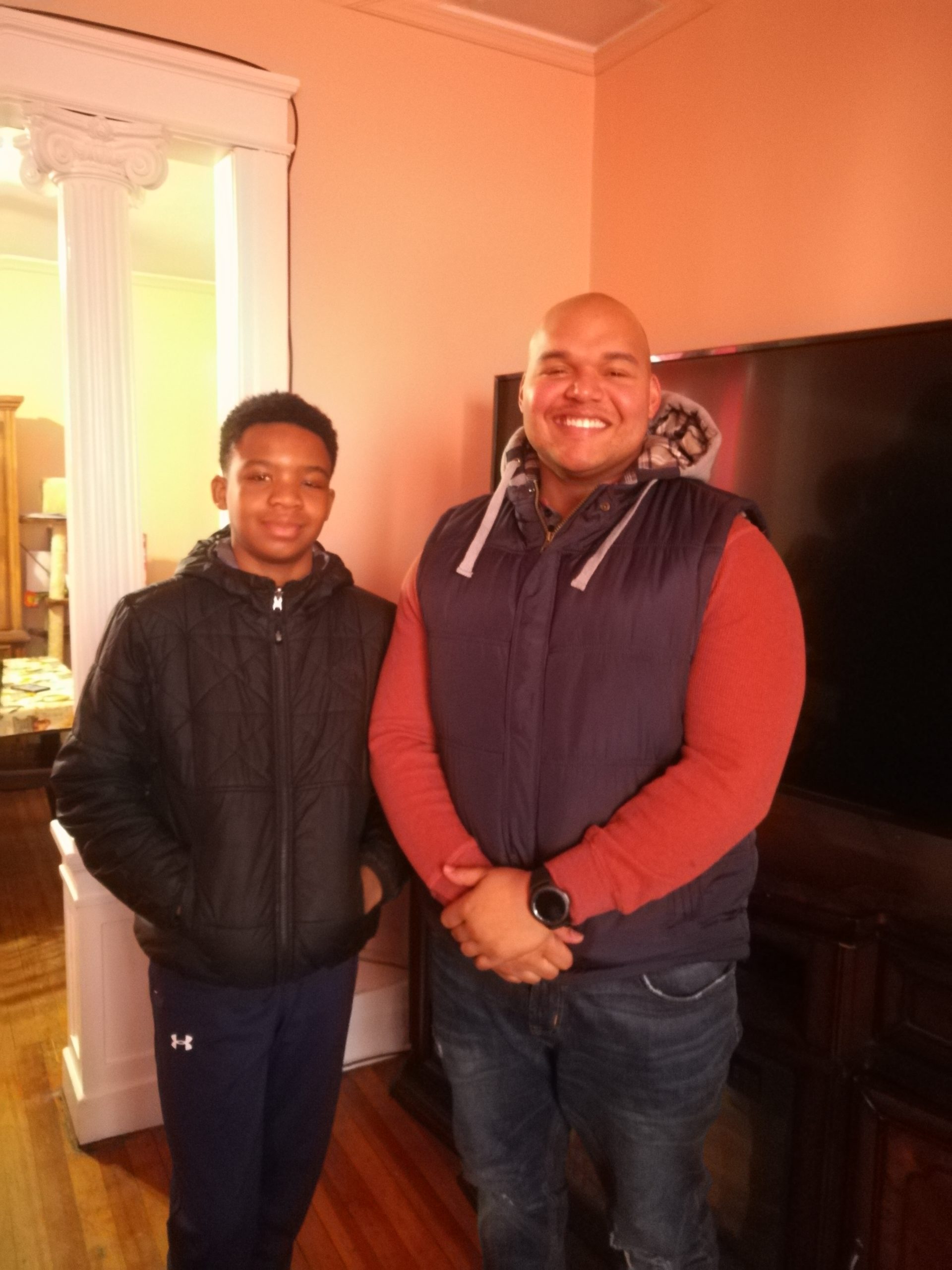 Anthony and Terrance bonded immediately over a shared love of basketball and video games. Their favorite in-person activity together is shooting hoops with some good natured ribbing.  When they can't meet up in person, they play video games and talk on the phone. For Christmas they picked out matching sweatshirts at the mall.
Matched February 2020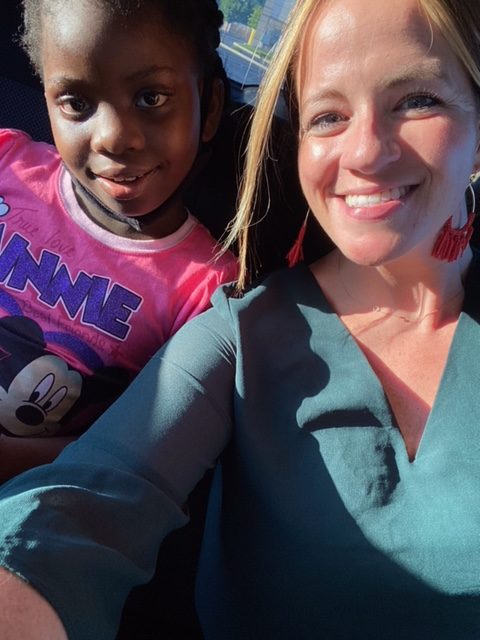 Jenny and Michelle's match is full of fun and laughter. Over the time they've been matched, they've done outings from the trampoline park to a nature walk where Jenny told Michelle about acorns. Michelle loves talking to Jenny about school and her grades and Jenny is teaching Michelle new things to bake together.
Matched October 2018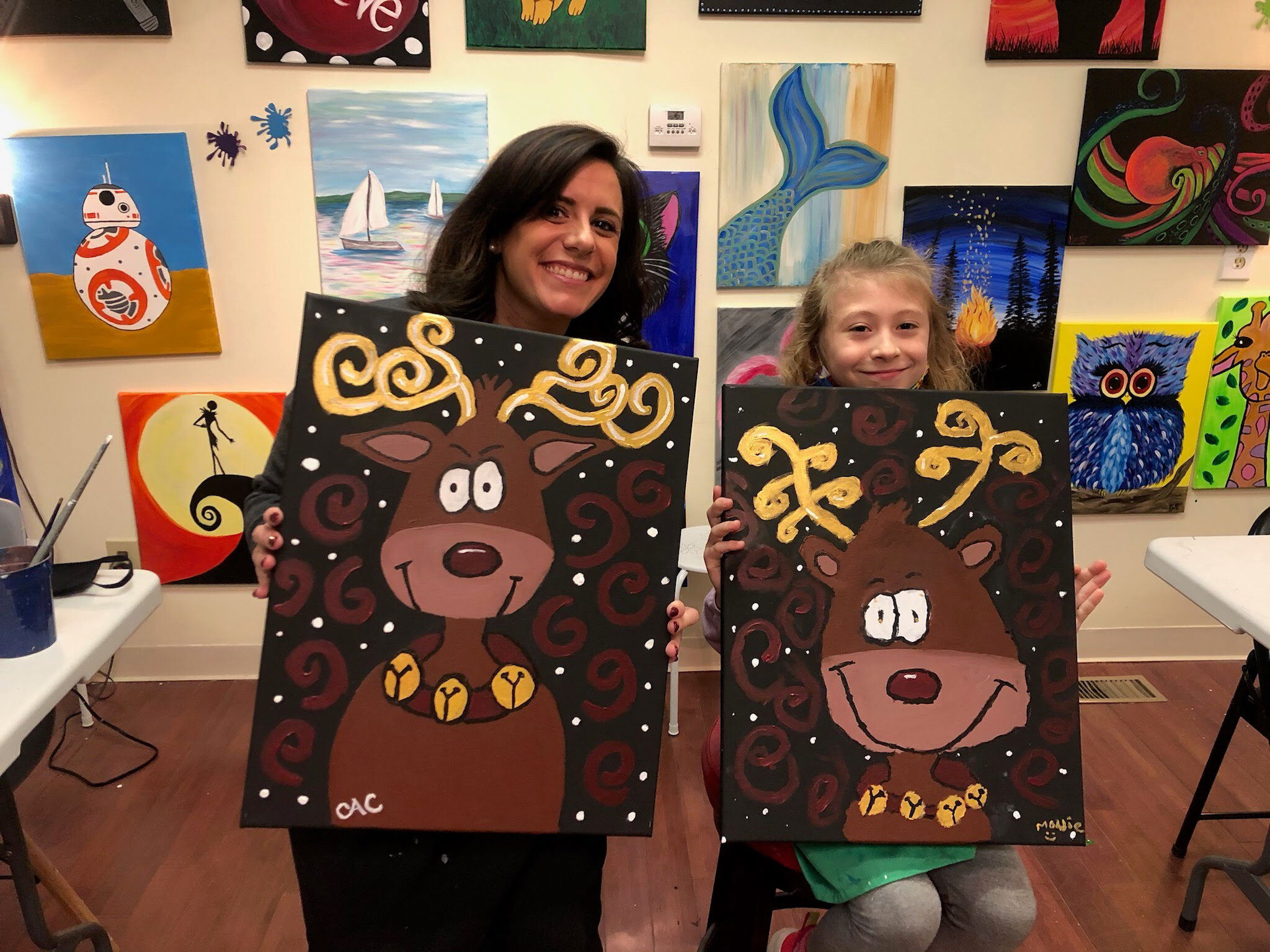 Some of Cristan and Maddie's favorite outings involved movies – especially Titanic, Maddie's favorite. But often, the pair like to stroll in the park, have some ice cream and talk. Maddie says her favorite thing about the match is their long conversations and Cristan loves that Maddie is so bubbly.
Matched February 2020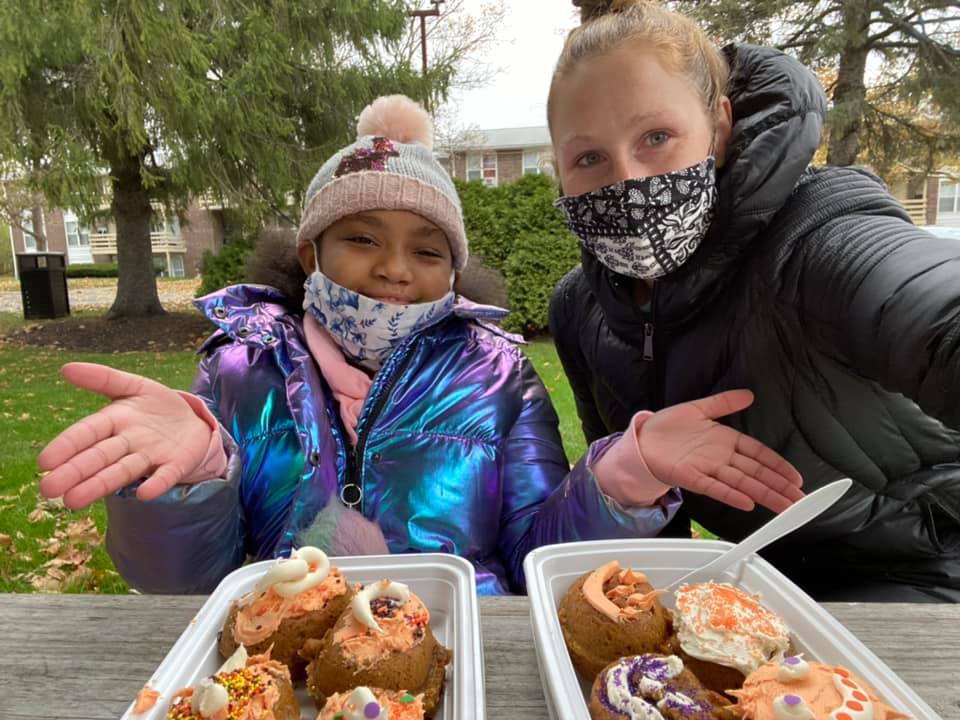 Julie and Tahjae haven't been matched long but they're already close. They've made pumpkins smoothies, weaved potholders and had a hot chocolate tasting. Julie was able to share her love of nature by taking Tahjae on her first hike. Tahjae loves that Julie is active and adventurous and Julie thinks Tahjae is sweet and funny.
Matched September 2020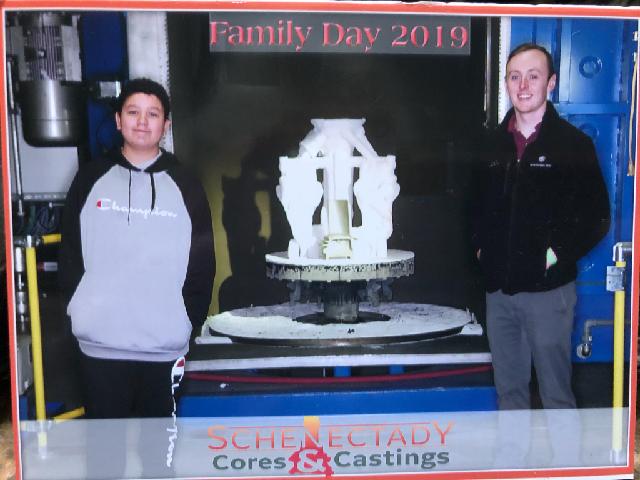 While Tom and Christian enjoyed talking on the phone while social distancing, they really love to get together and explore! They both have curious and adventurous personalities that make for some exciting outings together. Their favorite memory from their match was roaming around the Saratoga County Fair but anytime they can do something outdoors is a win.
Matched August 2019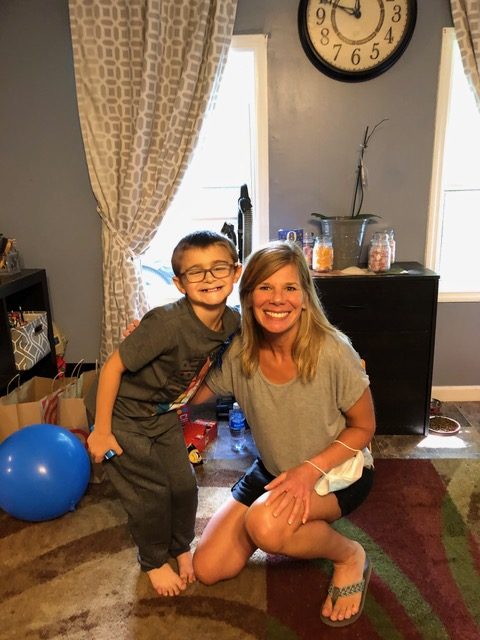 Don't blink or you'll miss this active match! Diane and Preston love to run around the playground and kick a soccer ball back and forth in the backyard while maintaining social distance. On days Diane has an outing with Preston, she knows she doesn't have to go to the gym. They also share a love of dogs and Legos, and have baked cookies and done arts and crafts together.
Matched May 2020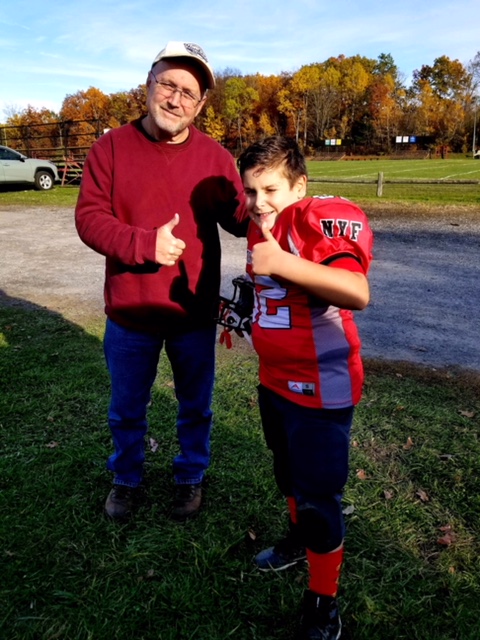 Brad and Aiden enjoy getting their hands dirty doing projects on Brad's farm. Brad taught Aiden to make things out of wood and use basic tools. When Aiden joined the football team, Brad cheered him on at several of his games. The two stayed in touch during quarantine by exchanging letters. Aiden says Brad is "a cool, bald, amazing guy who loves the Beatles and loves peace." Brad appreciates the new perspective Aiden brings to things.
Matched March 2017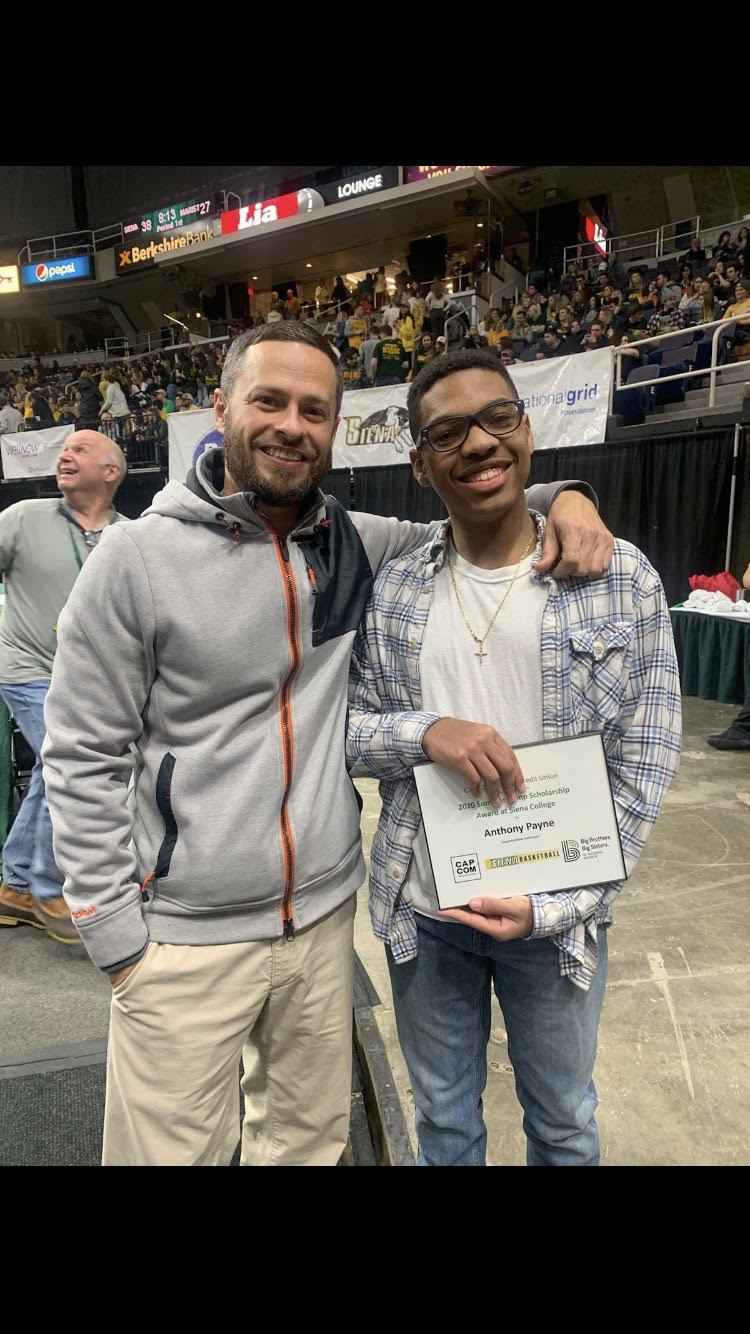 Over the years they've been matched, Anthony knows he can always reach Mike he needs to, like for a fashion consultation before Anthony's first homecoming dance last year. Mike thinks Anthony is a sweet kid with a big heart. They kept in touch regularly during social distancing, and Anthony said it was great to know that Mike would call every week and want to know how he was doing.
Matched June 2016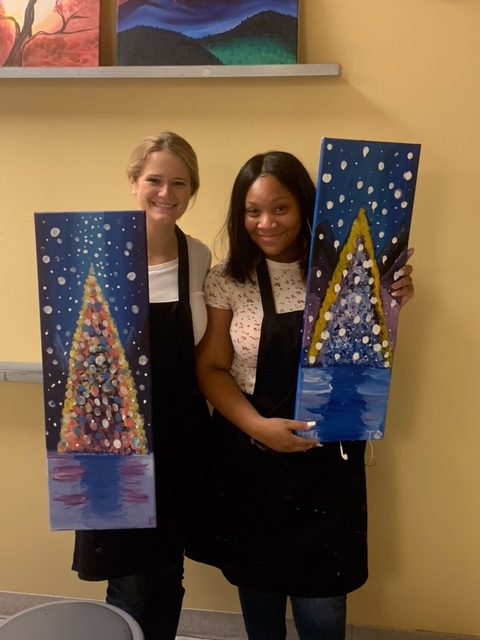 While at first glance Laura and Tania may not seem to have much in common, they've pushed each other to try new things and be more open minded.  Laura always supports Tania in her dance competitions and urged her to run for student government. The pair reports they have grown to be 'practically family' over the five years they've been matched. They stayed in communication during social distancing and didn't miss a beat when they could meet up again.
Matched December 2015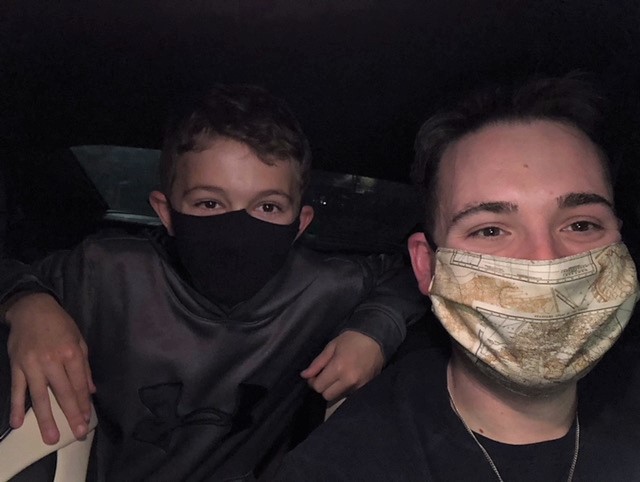 Rob and Kaleb bonded immediately over basketball, an activity they could safely play while staying socially distant.  Kaleb gained so much confidence in his basketball skills that he's going to join the rec league this winter. Kaleb says Rob taught him how to not give up, and Rob loves how outgoing and sweet Kaleb is. The two have fun no matter what they do!
Matched July 2020

As one of our Site-Based college matches, Senior at Union College Shea and her Little Giada haven't met in person since March. But they've kept in touch over face time every two weeks like clockwork. Shea says that her match with Giada puts the world in perspective and allows her to take a step back from the stress of academia. Giada just likes spending time with Shea, especially when they have singing competitions, tell jokes and even act out scenes from her favorite TV shows.
Matched January 2018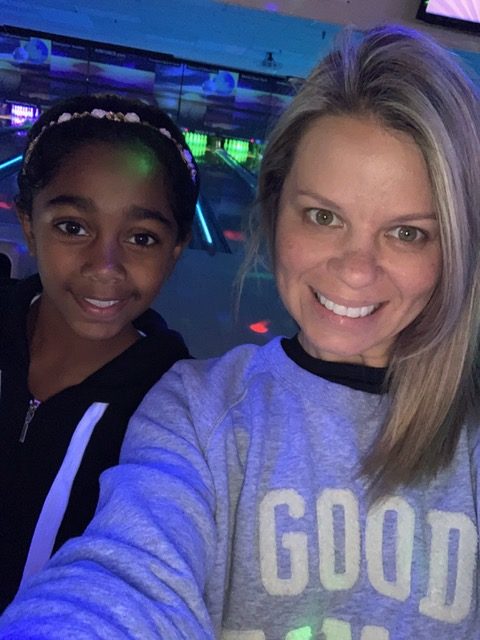 Nicole and Namisha love to try new things – what Namisha calls 'going on adventures.' While they often do art projects and scrapbooking – and usually follow their outings with ice cream! – they like to switch up their routine with new games and new things to cook/bake. They have stayed close through the pandemic by having regular Facetime calls. In spite of the challenges, they haven't given up on their adventurous ways!
Matched January 2019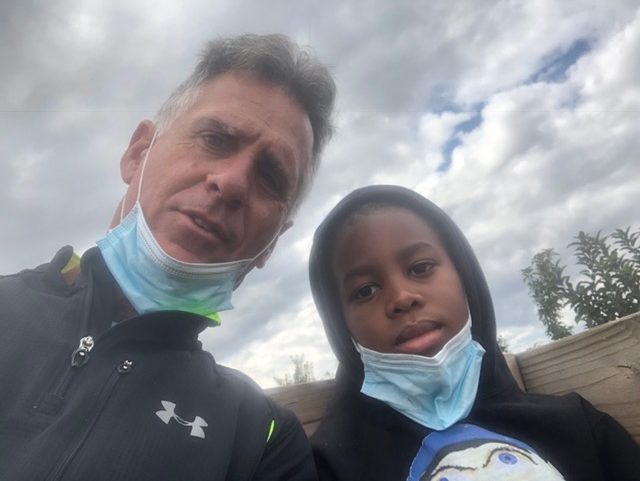 Michael and Ahsavion's match barely started when the COVID-19 pandemic hit, but they've still managed to form a bond. They like to be active, whether it be hiking, picking apples, playing soccer or bowling. Ahsavion isn't very talkative, but knows he can talk to Michael about anything. Michael likes how easy-going and down to earth Ahsavion is.
Matched February 2020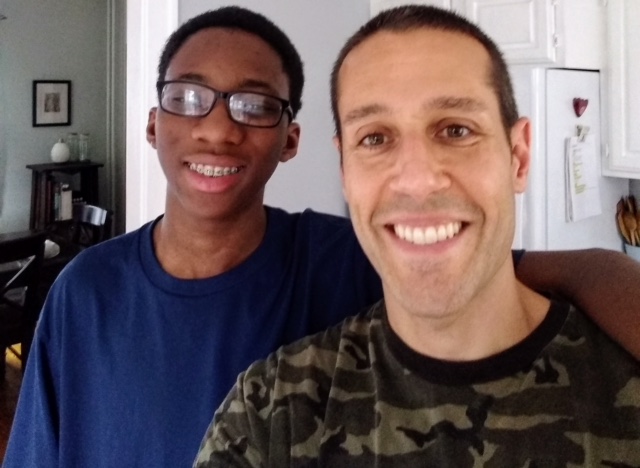 If the weather is warm, you can find Frank and Emeka outside! So when they needed to social distance this spring/summer, they moved whatever they did – from games of Pictionary to munching on hot wings – into the fresh air. With Frank, Emeka has tried new things like weight-lifting and wood-working. Frank says they have a mellow, joking relationship, and Emeka thinks Frank is great to hang out with.
Matched March 2013