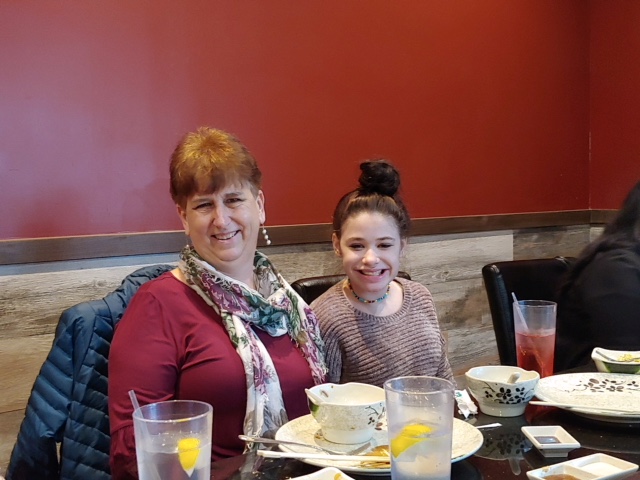 Rose says patience and persistence are the keys to her successful match with Serenity. The two love getting outdoors, whether it be hiking, kayaking, snowshoeing or riding horses. Serenity's favorite memory of their match was going to a WWE event. Rose and Serenity's birthdays are back to back, so they always celebrate with a big birthday dinner!
Matched April 2017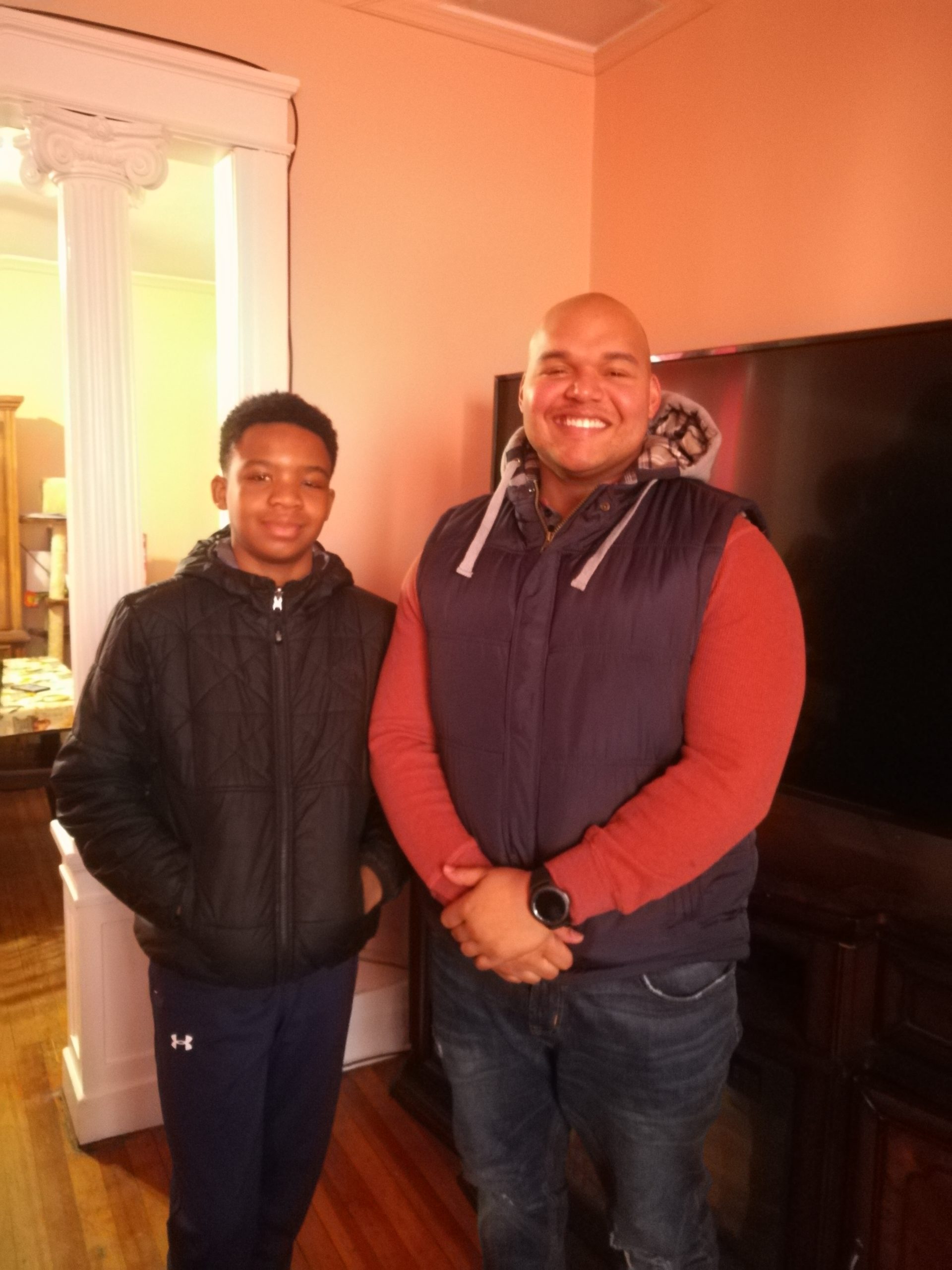 Anthony and Terrance bonded immediately over a shared love of basketball and video games. Their favorite in-person activity together is shooting hoops with some good natured ribbing.  When they can't meet up in person, they play video games and talk on the phone. For Christmas they picked out matching sweatshirts at the mall.
Matched February 2020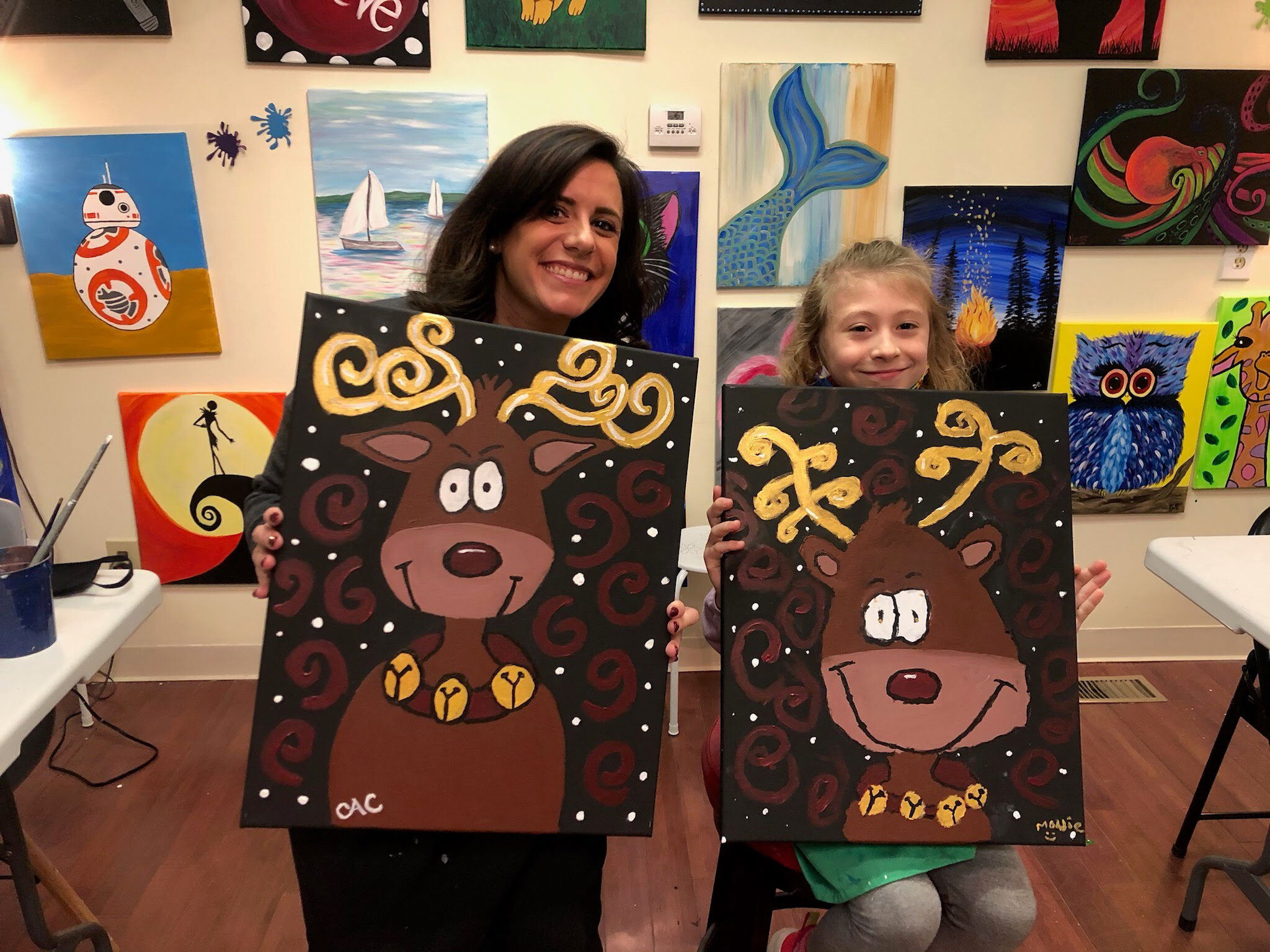 Some of Cristan and Maddie's favorite outings involved movies – especially Titanic, Maddie's favorite. But often, the pair like to stroll in the park, have some ice cream and talk. Maddie says her favorite thing about the match is their long conversations and Cristan loves that Maddie is so bubbly.
Matched February 2020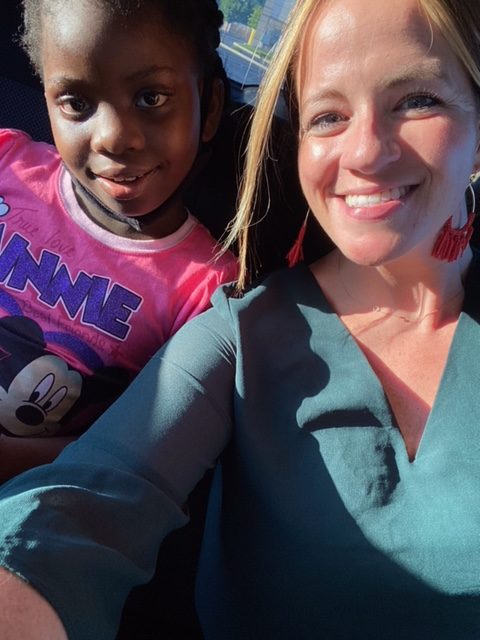 Jenny and Michelle's match is full of fun and laughter. Over the time they've been matched, they've done outings from the trampoline park to a nature walk where Jenny told Michelle about acorns. Michelle loves talking to Jenny about school and her grades and Jenny is teaching Michelle new things to bake together.
Matched October 2018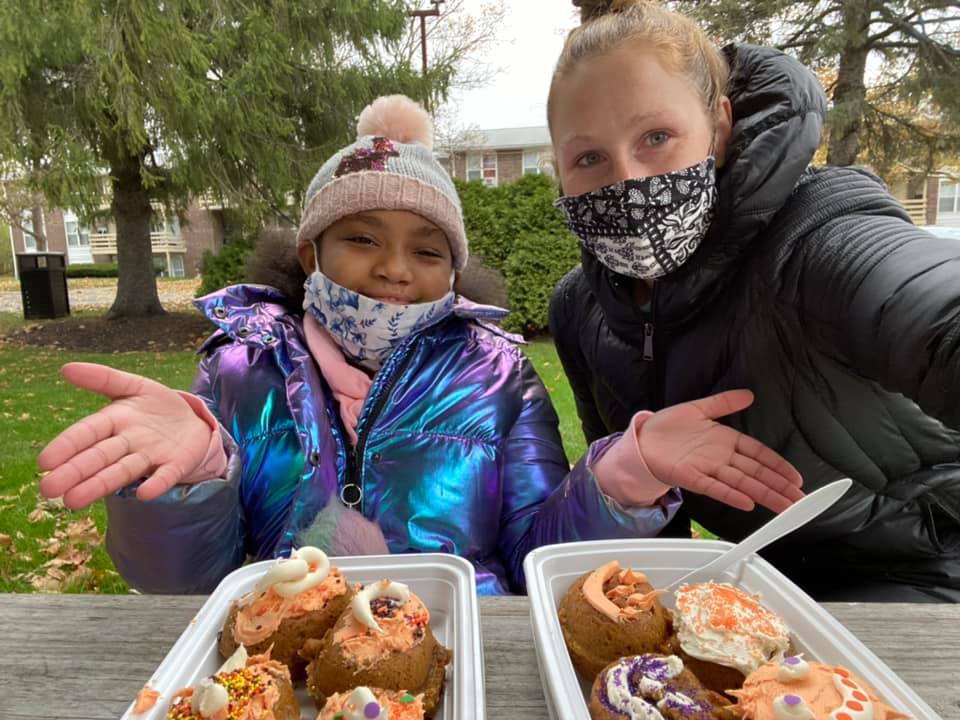 Julie and Tahjae haven't been matched long but they're already close. They've made pumpkins smoothies, weaved potholders and had a hot chocolate tasting. Julie was able to share her love of nature by taking Tahjae on her first hike. Tahjae loves that Julie is active and adventurous and Julie thinks Tahjae is sweet and funny.
Matched September 2020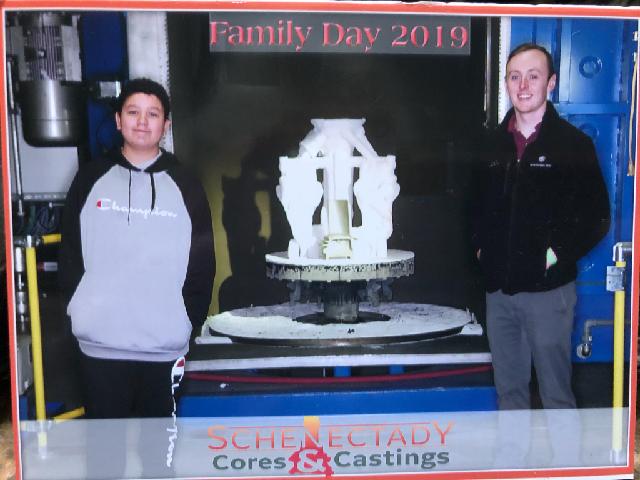 While Tom and Christian enjoyed talking on the phone while social distancing, they really love to get together and explore! They both have curious and adventurous personalities that make for some exciting outings together. Their favorite memory from their match was roaming around the Saratoga County Fair but anytime they can do something outdoors is a win.
Matched August 2019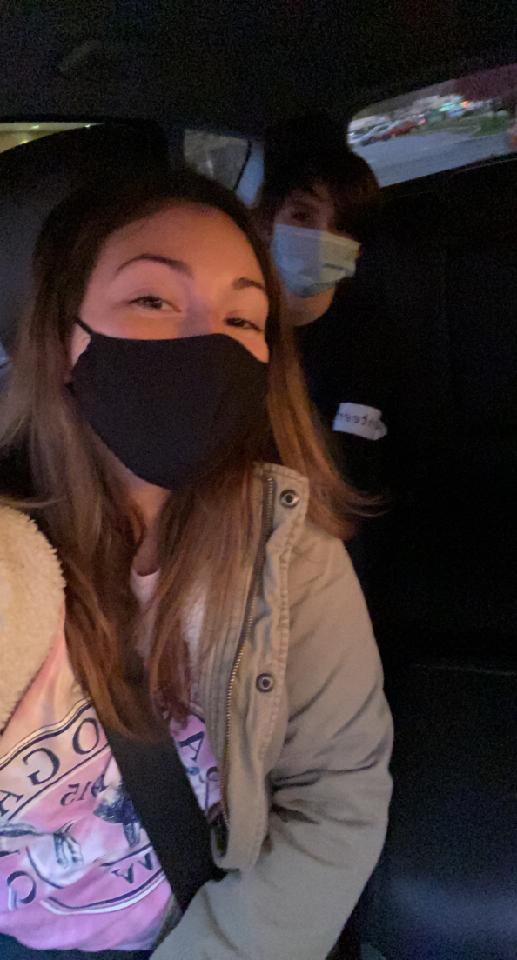 Over the course of their match, Madeline and Molly feel like they've really been able to open up to each other. They're both outgoing and share similar a similar sense of humor, something that helped them stay connected while social distancing. The pair loves to take walks, discuss their pets and eat tacos!
Matched November 2019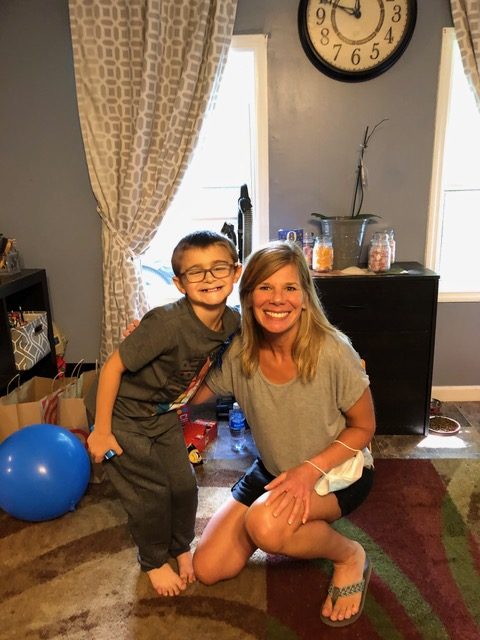 Don't blink or you'll miss this active match! Diane and Preston love to run around the playground and kick a soccer ball back and forth in the backyard while maintaining social distance. On days Diane has an outing with Preston, she knows she doesn't have to go to the gym. They also share a love of dogs and Legos, and have baked cookies and done arts and crafts together.
Matched May 2020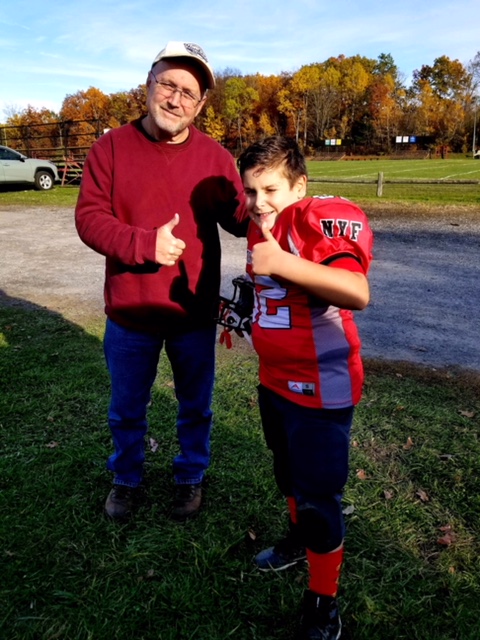 Brad and Aiden enjoy getting their hands dirty doing projects on Brad's farm. Brad taught Aiden to make things out of wood and use basic tools. When Aiden joined the football team, Brad cheered him on at several of his games. The two stayed in touch during quarantine by exchanging letters. Aiden says Brad is "a cool, bald, amazing guy who loves the Beatles and loves peace." Brad appreciates the new perspective Aiden brings to things.
Matched March 2017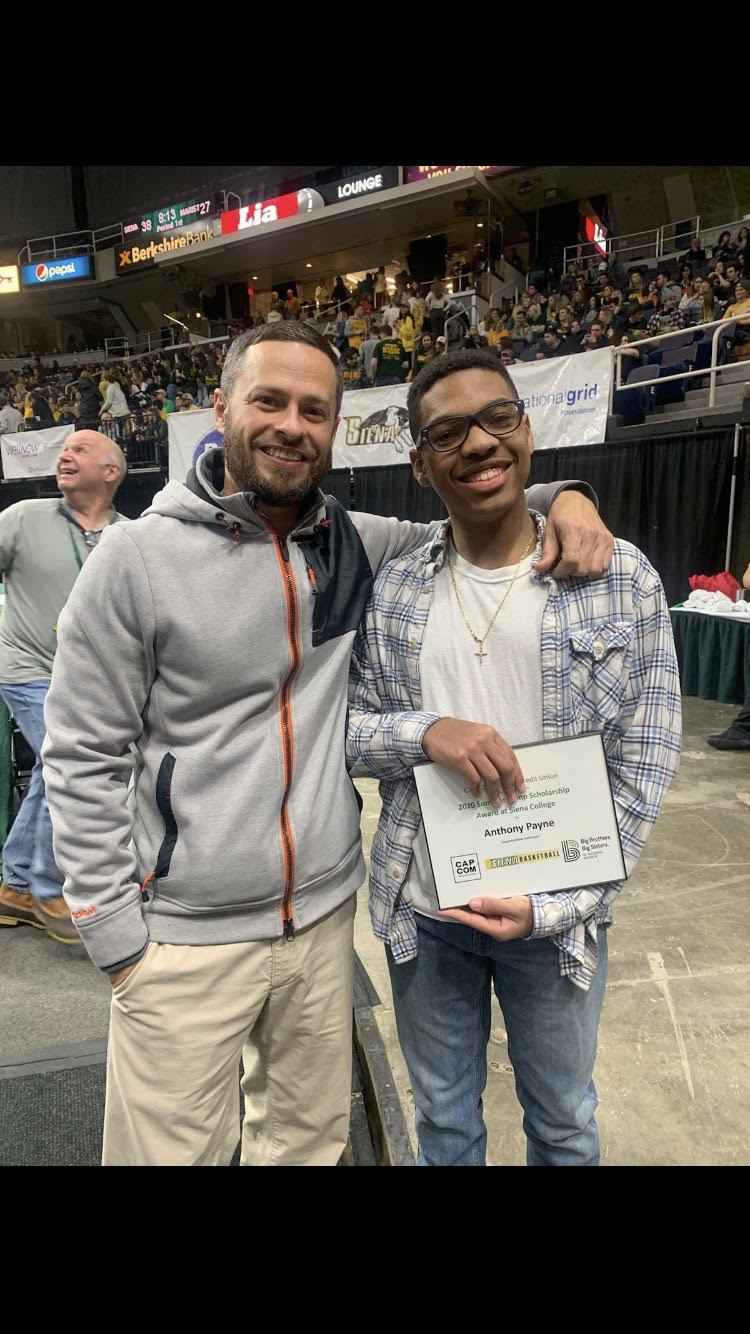 Over the years they've been matched, Anthony knows he can always reach Mike he needs to, like for a fashion consultation before Anthony's first homecoming dance last year. Mike thinks Anthony is a sweet kid with a big heart. They kept in touch regularly during social distancing, and Anthony said it was great to know that Mike would call every week and want to know how he was doing.
Matched June 2016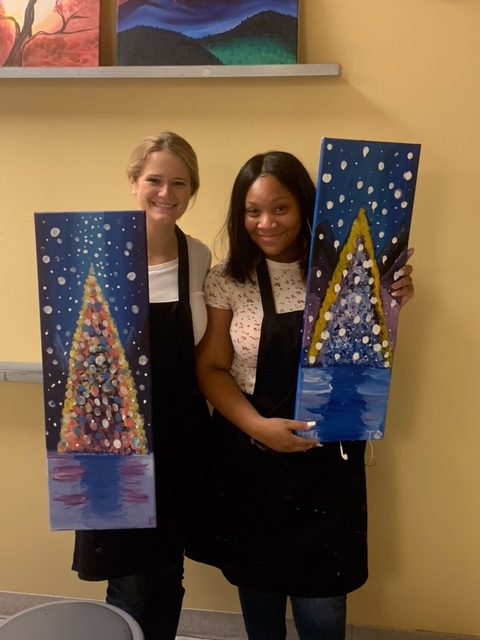 While at first glance Laura and Tania may not seem to have much in common, they've pushed each other to try new things and be more open minded.  Laura always supports Tania in her dance competitions and urged her to run for student government. The pair reports they have grown to be 'practically family' over the five years they've been matched. They stayed in communication during social distancing and didn't miss a beat when they could meet up again.
Matched December 2015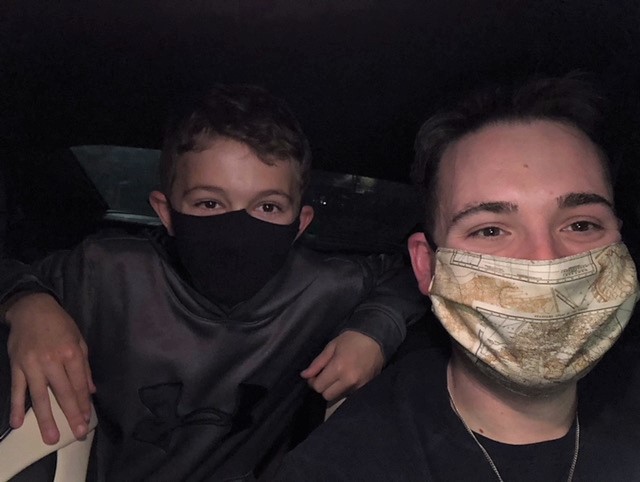 Rob and Kaleb bonded immediately over basketball, an activity they could safely play while staying socially distant.  Kaleb gained so much confidence in his basketball skills that he's going to join the rec league this winter. Kaleb says Rob taught him how to not give up, and Rob loves how outgoing and sweet Kaleb is. The two have fun no matter what they do!
Matched July 2020

As one of our Site-Based college matches, Senior at Union College Shea and her Little Giada haven't met in person since March. But they've kept in touch over face time every two weeks like clockwork. Shea says that her match with Giada puts the world in perspective and allows her to take a step back from the stress of academia. Giada just likes spending time with Shea, especially when they have singing competitions, tell jokes and even act out scenes from her favorite TV shows.
Matched January 2018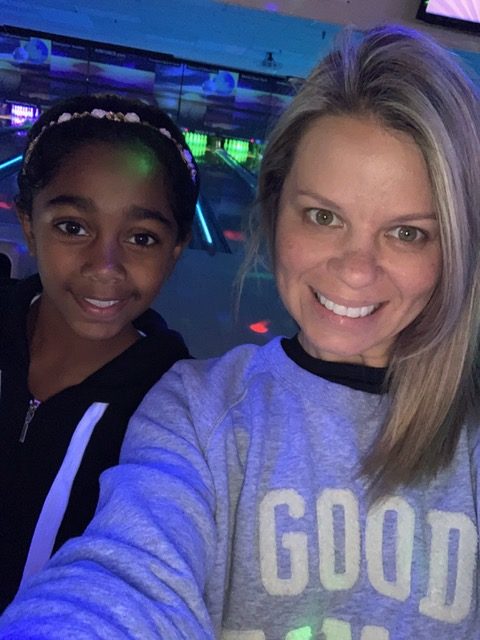 Nicole and Namisha love to try new things – what Namisha calls 'going on adventures.' While they often do art projects and scrapbooking – and usually follow their outings with ice cream! – they like to switch up their routine with new games and new things to cook/bake. They have stayed close through the pandemic by having regular Facetime calls. In spite of the challenges, they haven't given up on their adventurous ways!
Matched January 2019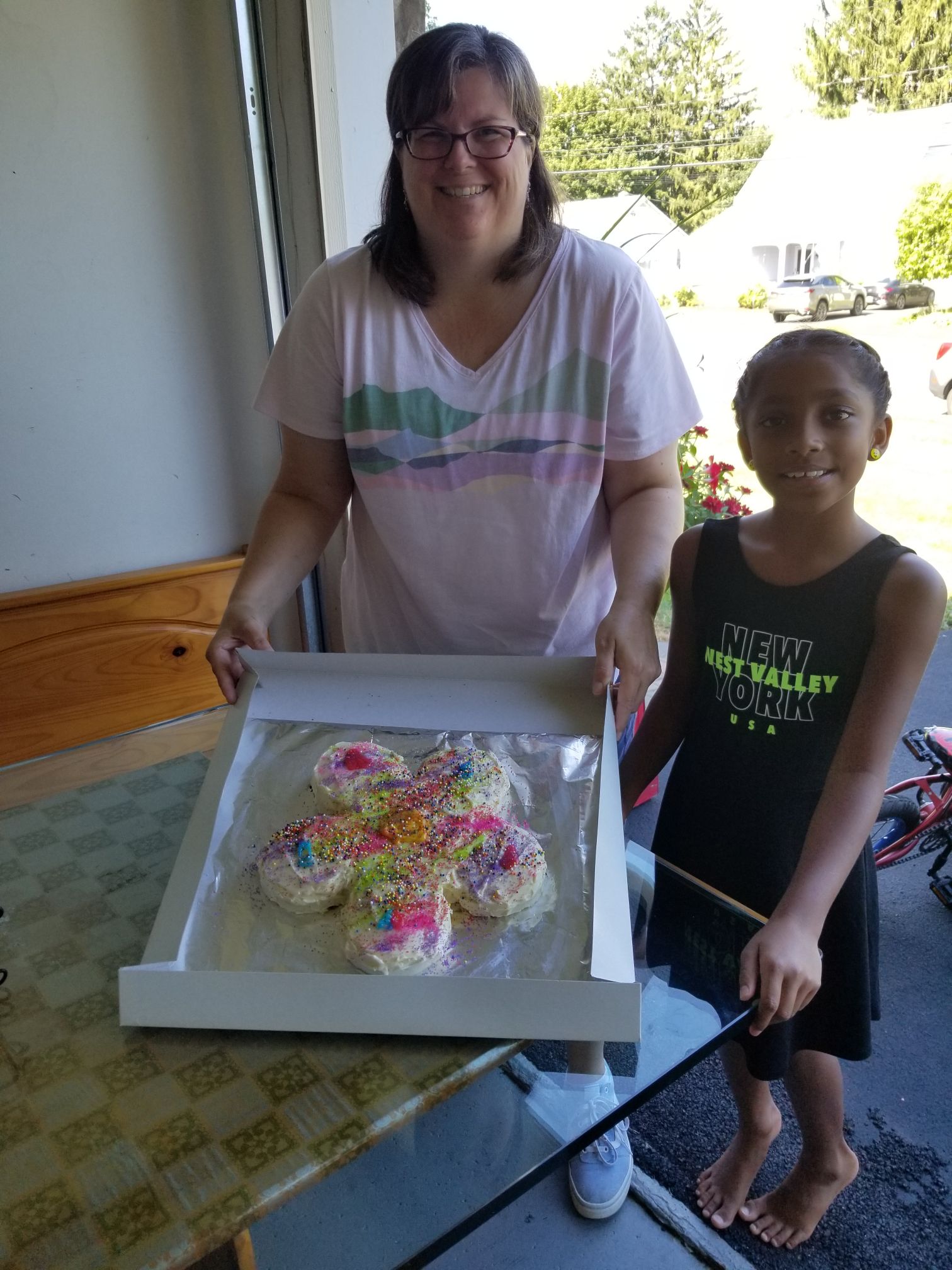 Gretchen and Velia are a crafty match. They've made everything from jewelry to Christmas decorations to beautifully designed baked goods. Gretchen says Velia has taught her how to go with the flow and Velia likes how nice Gretchen is. During quarantine, the pair played games like Sorry over Video Chat. Everything they do is beautifully documented into their match scrapbook!
Matched January 2019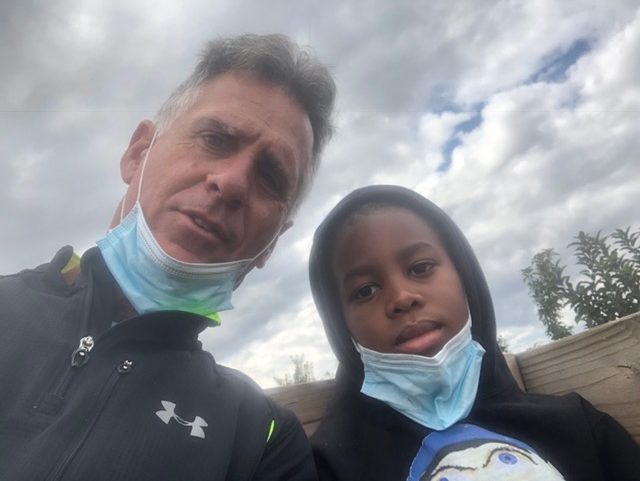 Michael and Ahsavion's match barely started when the COVID-19 pandemic hit, but they've still managed to form a bond. They like to be active, whether it be hiking, picking apples, playing soccer or bowling. Ahsavion isn't very talkative, but knows he can talk to Michael about anything. Michael likes how easy-going and down to earth Ahsavion is.
Matched February 2020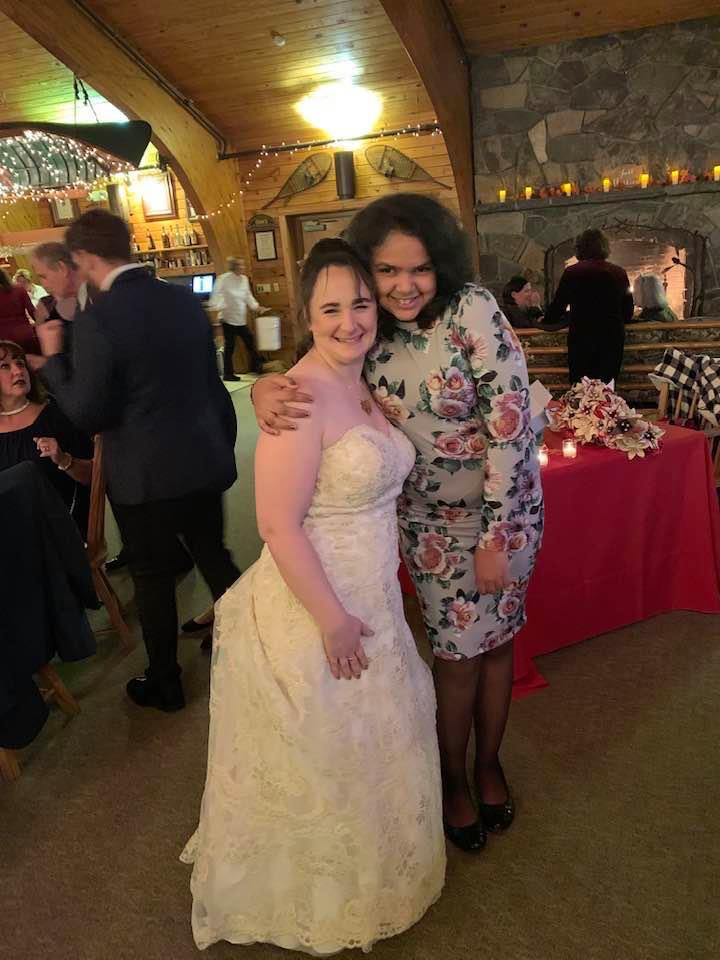 For Rachel and Raeanna, spending time together is the most important thing, whether it be a trip to the arcade or just baking cookies at home. When they could see each other after the shut-down ended, they played bean bag toss and watched scary movies – Raeanna's favorite. Their most special memory of their match was when Raeanna came to Rachel's wedding.
Matched April 2013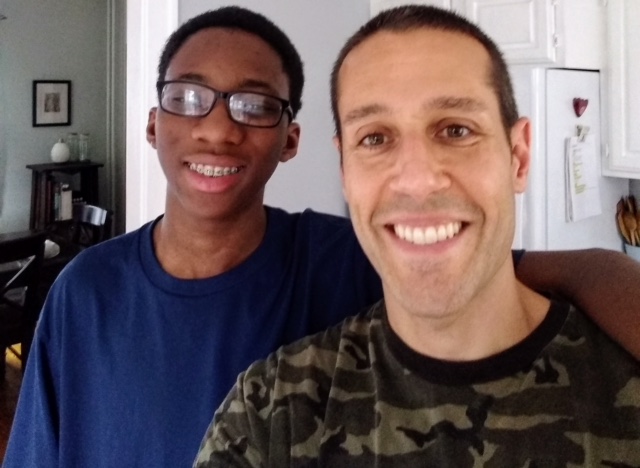 If the weather is warm, you can find Frank and Emeka outside! So when they needed to social distance this spring/summer, they moved whatever they did – from games of Pictionary to munching on hot wings – into the fresh air. With Frank, Emeka has tried new things like weight-lifting and wood-working. Frank says they have a mellow, joking relationship, and Emeka thinks Frank is great to hang out with.
Matched March 2013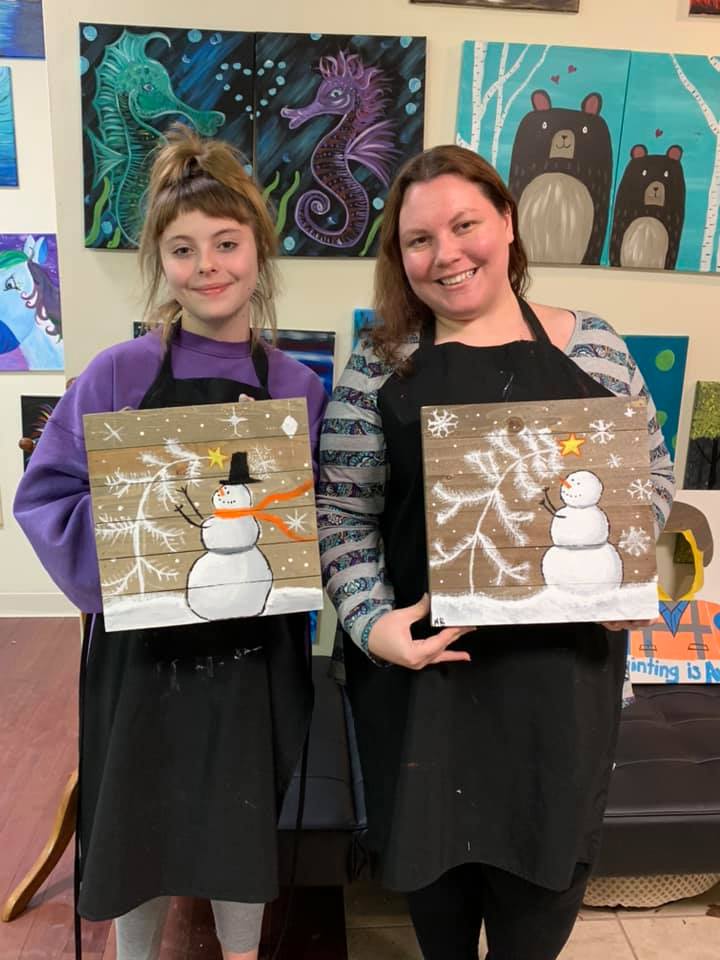 This match loves to read and learn together. While both consider themselves homebodies, they've done plenty of activities out and about, including painting, bowling, ice skating and a cooking class. Haley says Nickole is easy to talk to and Nickole enjoys their conversations – especially about books! Since COVID, the pair have taken many walks together and are thinking about taking up paddleboarding.
Matched July 2019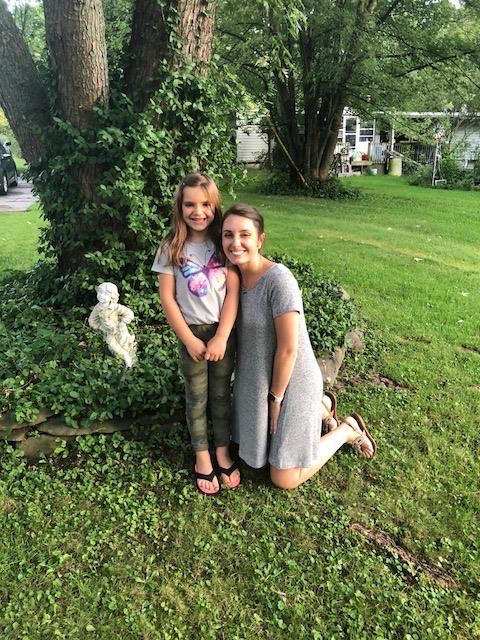 Jennifer and Sophia love to go out for ice cream and work on crafts – painting pottery is one of their favorite activities. In the two years they've been matched, Sophia has become much more talkative, especially with Jennifer. In fact, Jennifer is the only one Sophia likes calling on the phone, making it much easier to keep close during these challenging times.
Matched September 2018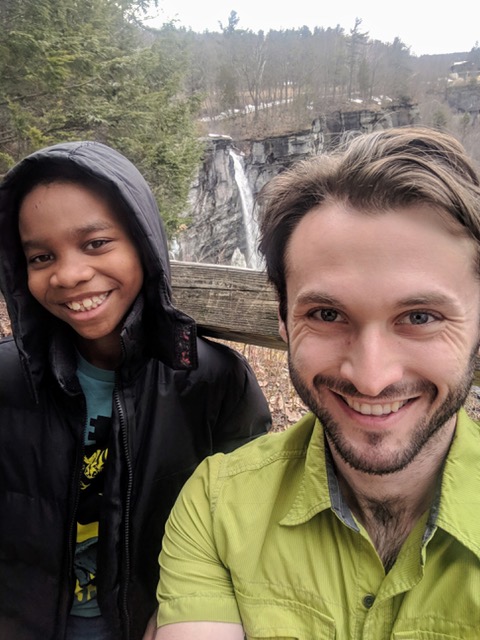 Vincent and Ah'Jamier spent the summer hiking while social distancing – and loved every minute of it! They had a blast on one hike when they found crayfish under the rocks in a stream. While reading isn't Ah'Jamier's favorite activity, they read books together, and Ah'Jamier's reading scores have greatly improved as a result. They both enjoy the open and honest communication they have with each other.
Matched January 2018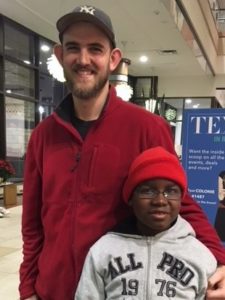 Nathaniel and Zechariah share a love of the outdoors and reptiles – even imaginary ones like Godzilla. Both say their favorite memory from their three-year match is when they went on a hike and saw a deer. While Zechariah still struggles in school, his mom says that since he was matched with Nathaniel, he is much more vocal and confident. Zechariah says of his Big Brother: "Nate is a great friend and a great ally."
Matched June 2017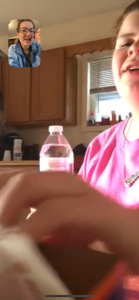 Abby and Trista just reached their one year match anniversary! Right from the start, they developed a bond over a mutual love of food. While staying socially distant, Abby has ordered food delivery from GrubHub for both herself and her Little and they have dinner 'together' over video chat.
This pair never run out of things to talk about! Trista says she tells Abby everything, knowing her secrets are safe. Abby adores Trista and thinks their match is perfect!
Matched July 2019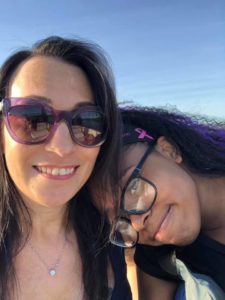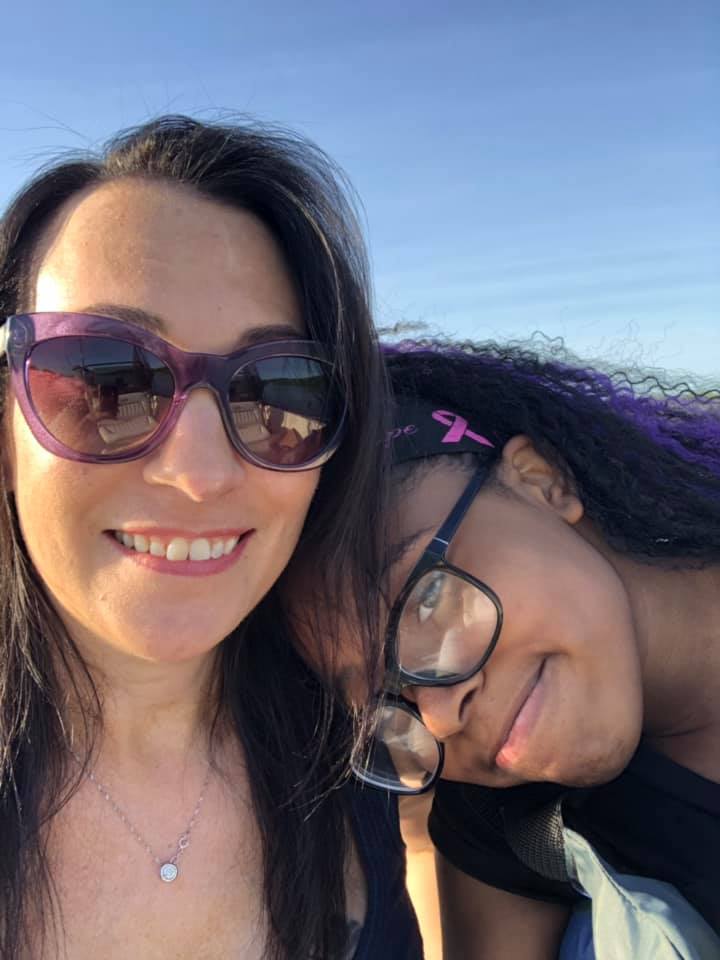 In the three years they've been matched, Neveah and Jessica have become close friends. They share adventures such as fishing, arts and crafts, and even played games virtually when they had to be socially distant this spring. For Nevaeh's last birthday, she looked forward to having the waitstaff at her favorite restaurant sing to her. When the staff said they didn't sing for guests, Jessica grabbed a piece of cake from the buffet and walked back to their table singing "Happy Birthday," getting other diners to join in too.
Matched January 2017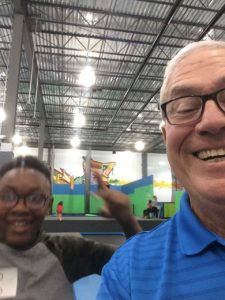 When they first met, Chuck worried he couldn't keep up with energetic Shazir. But in the four years they've been matched, the two have enjoyed plenty of activities: bowling, golf, ball games, and ceramics, to name a few. Chuck even taught Shazir to ride a bike!
Matched March 2016