2021 BBBSCR Big/ Little Match of the Year Nominees Announced
Big Brothers Big Sisters of the Capital Region has announced the following Big/Little matches as nominees for its 2021 BBBSCR Match of Year. The nominees were selected based on the strength of their relationship and three key outcomes which include educational success, risk avoidance, and pro-social behaviors. Congratulations!
The nominees are:
Big Chuck & Little Shazir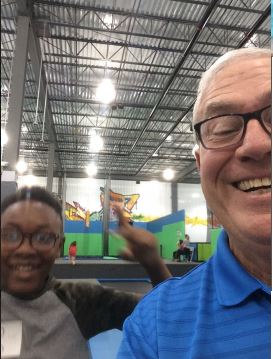 When they first met five years ago, Big Chuck worried that he would not be able to relate to his Little, Shazir. Shazir is quiet, but unfailingly kind. Chuck, on the other hand, is outgoing and makes everyone he meets feel like they have known him for years. As the saying goes, opposites attract. Chuck and Shazir became fast friends and never looked back. "He's like an old soul," Chuck quipped when reflecting on Shazir's interests. As an avid guitar player, Chuck appreciates that Shazir has taken an interest in music. Chuck has also encouraged Shazir to try a variety of activities outside of his everyday experiences.
When it comes to exploring new things, food is a common interest for the pair, especially pizza. "We both love pizza! It's cool to find new places and share a pizza together," added Shazir. When Chuck and Shazir are not out taste-testing for the best tomato pies in town, they also enjoy bowling, golfing, attending ball games, and making ceramics. However, Shazir shared that his most exciting memory was when his Big Brother taught him how to ride a bike! "That was a cool day for me. I can always trust that Chuck has my back," Shazir said, remembering that day.
What started as two people, matched with opposite interests, has turned into a friendship that will last a lifetime. "His energy is contagious! It just goes to show, that no matter how old you are, you can still have an impact on someone's life. I am forever grateful for this opportunity," commented Chuck. "We are buddies and pals for life!" concluded Shazir.
Matched March 2016
Big Jay & Little Billy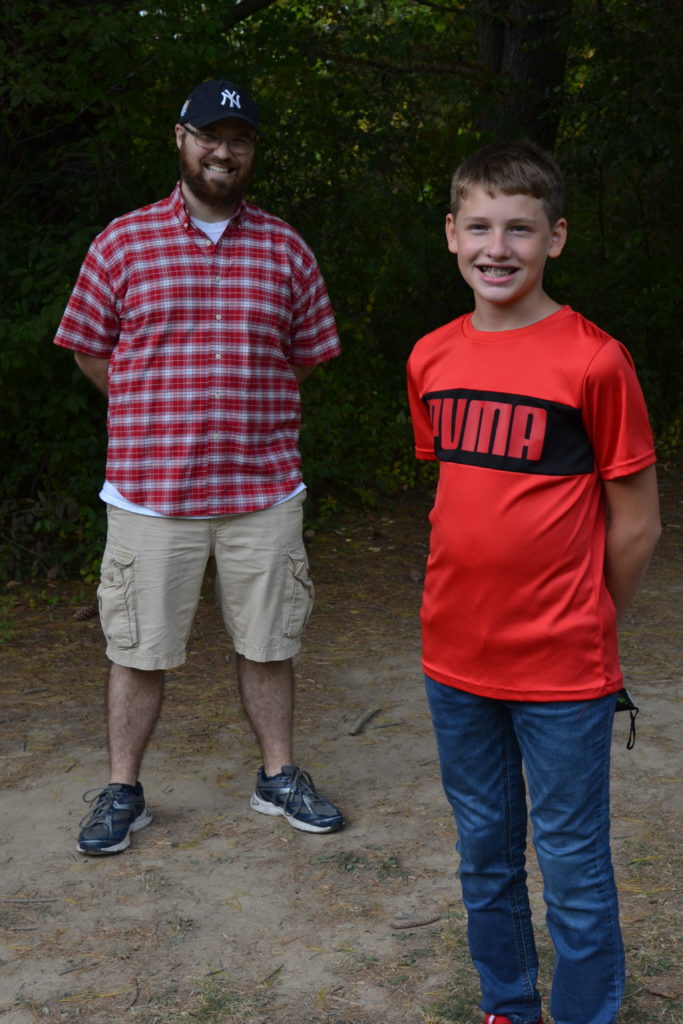 When Billy met his Big Brother Jay, all Billy wanted to do was talk about video games. Billy answered Jay's questions with one-word answers and never asked questions of his own. As the months went on, Jay's friendly presence and consistent encouragement prompted Billy to open up and let his personality show. It was in those moments that a friendship was born. From Billy's favorite video game tournaments and snacks on a rainy day to intense games of laser tag or go-kart racing, Jay and Billy always had a great time together.
Even during the pandemic, their relationship never waned or wavered. The pair would set up "virtual cooking" hangouts where they would make meals together while sharing what was going on in their lives. Jay and Billy had many memorable times together that they will often talk about. For Billy, it was on his birthday – Jay had made a poster collage of everything they did in their second year of the match, including pictures they had taken. "I loved that so much! Jay really does care about me," shared Billy.
Even though their match came to an end, as Jay needed to relocate out of the area, the impact of their friendship remains the same. Jay is planning a visit back to the Capital Region to visit Billy before the end of the year. "Mentoring is more than just spending time with someone. It's about making an investment in their lives," shared Jay.
Matched July 2018
Big Emily & Little Mnemosyne (Nah Nah)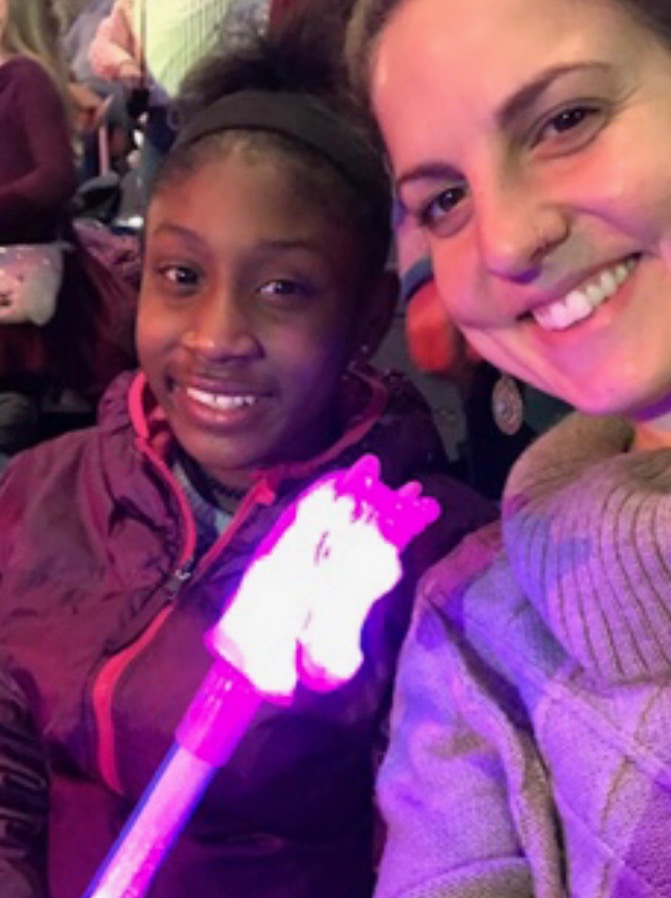 Peace and quiet. With many siblings around the house, peace and quiet is something that Little Nah Nah yearned for. Nah Nah was so excited when her Big Sister Emily entered her life. "I think what makes our match special is that we enjoy doing really simple activities," reflected Emily. When the two were first matched, Emily admitted that she got caught up in the elaborate get-togethers that she could plan. Over time she learned that Nah Nah needed quiet time together and relax. "The more I invested in our relationship the more I learned, that for Nah Nah, she finds enjoyment in just hanging out, having a picnic, or exploring what Albany has to offer," Emily shared.
This quiet support from Emily has really brought out Nah Nah's personality. The two are good friends and have learned that they share a lot in common. They are both big movie buffs, and you will often hear them recite random movie quotes while hanging out together. When they are not sharing a plate of hot wings from T.G.I Friday's (Nah Nah's favorite), Emily and Nah Nah love to cook and bake. "We make the best chocolate chip cookies together!" exclaimed Nah Nah. Their common interests have ignited Nah Nah's desire to explore her artistic side. "Her abilities are incredible. I give Nah Nah some ideas and suggestions to help expand her artistic interests and portfolio. I love to watch her create something truly great!" Emily proudly shared.
For Emily, the similarities are just the beginning of what makes their match click. She has enjoyed seeing Nah Nah's confidence grow. "She has truly been an inspiration in my life," concluded Emily. With the peace and quiet that Emily provides Nah Nah, do not be surprised if you see her art displayed for all to see.
Matched June 2018
Big Laura & Little Savanna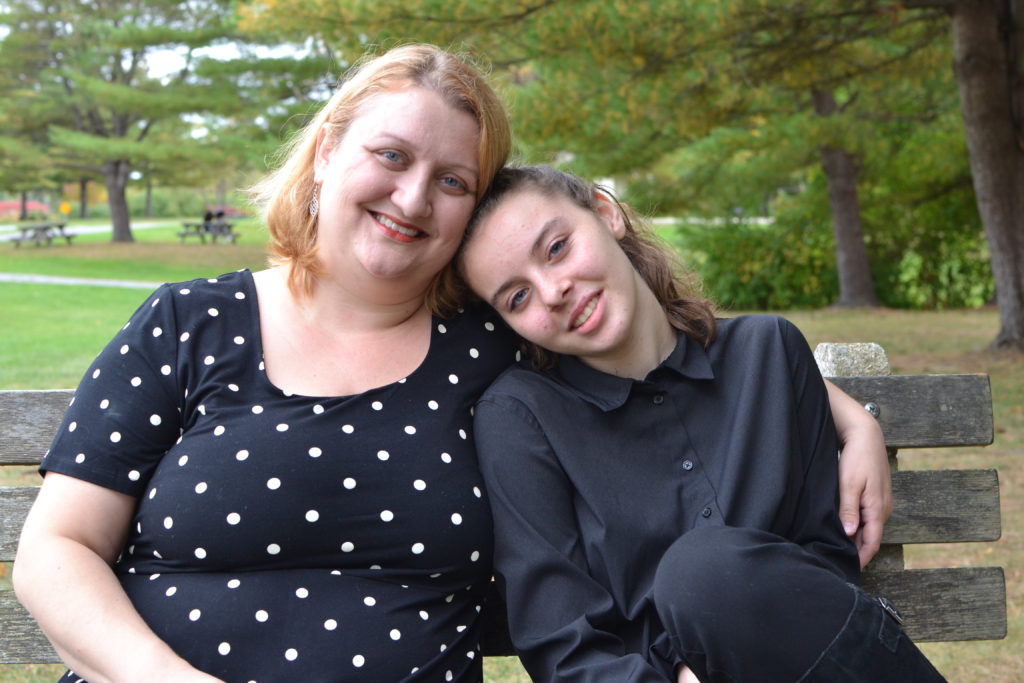 In 11 years, you can do many things. You can go from the first grade through high school. You can get your license, or your first job. You can fall in love, get married, and start a family. In 11 years, you can develop a bond that will last a lifetime. While all these milestones happened for Big Laura and Little Savanna, they would tell you that becoming like family was the highlight of the last decade. "Laura is like a best friend to me, a sister," commented Savanna. "Savanna has an infectious light about her. She just has that happiness and that joy. She brings out that freer side of me…I feel young and happy," Laura added.
This idea of family did not stop with just the two of them. As Laura watched Savanna grow into a bright and intelligent young woman, with every new adventure they had, Savanna's mother, Jamie, could tell that this match was special. "My daughter and I love this woman with every part of our being. She is 100% a part of our family and all her family is a part of ours too. I tell Savanna whenever something is going on, she can talk to Laura…and she does!" Jamie shared. Savanna and her family were also there for Laura's big milestones too. When Laura was pregnant, Jamie, with the help of an excited Savanna, planned her entire baby shower. Years later, Savanna cannot wait to see Laura's son. "Savanna loves him. She basically takes over when she sees him. She considers him her little nephew," shared Laura.
As the match came to an end, because Savanna was graduating high school, Laura had one more surprise for her. Laura was there to watch her graduate and celebrate this wonderful milestone. "She's an integral part of my life and it will never close for us. The match ending is a marker, a book ending. I'm very happy that Big Brothers Big Sisters matched us and gave us a lifetime of memories along the way," concluded Laura.
Matched November 2010
Big Heather & Little Paige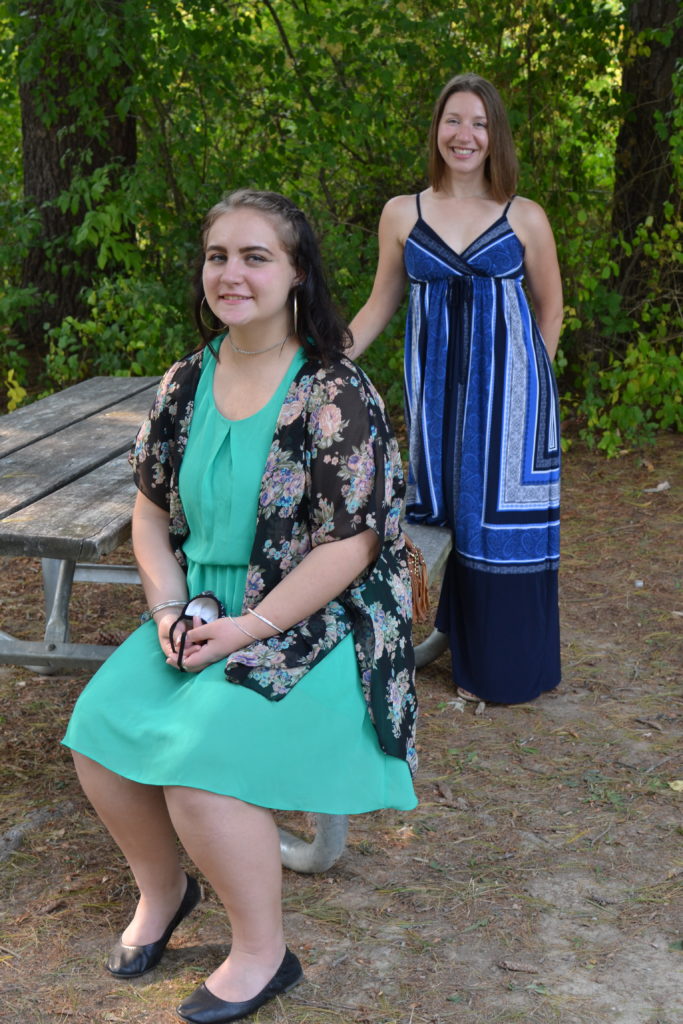 Hope. That is what Big Heather sees when she looks at the young woman that Little Paige has become. Despite the difficulties in Paige's past, the pair always use their time to talk about Paige's future and celebrate her accomplishments. "I could not be prouder of her transformation," shared Heather. "Paige stayed in her room all day. Now, she is proactive about her future by searching for a job and preparing for what comes after high school." Paige has seen the change in herself too. "Before I met Heather I didn't know how to cope. She always turns my attitude around. If I am really annoyed, she always makes my negative attitude turn into a positive one," Paige shared. "I can share things with her, and I won't be judged for it. I like everything about her."
Now that these two have a bond that will last for years to come, their match meets have created some lasting memories. Have you seen these two friends at the local farmers markets? Or out for a hike? When not planning for Paige's future, those are two of their favorite activities.
When Heather was asked, on a scale of 1-10, how she feels about their relationship, she quickly responded, "10! I adore her! I am just sad that this is her last year in the program, [with Paige's graduation coming up next spring] because I have enjoyed being a part of her life." What are the two planning on doing this last year? Well, simply put, just doing what friends do: be there for one another. "There is zero doubt in my mind that we will remain friends after I graduate high school," concluded Paige.
Matched May 2018
The BBBSCR match of the year will be announced at The Big Fall Ball on Thursday, October 14, 2021.
For more information or to purchase tickets, click HERE.