Smiles All Around at BBBSCR's Big Back-to -School Party
ALBANY, NY — Smiles could be seen all around The Blake Annex as Bigs and Littles gathered for the inaugural Big Back-to-School Party. Celebrating the end of summer, BBBSCR provided Bigs, Littles and their families with many fun and engaging activities, highlighted by a backpack and school supply giveaway.
To kick off the festivities, a slogan contest had Bigs and Littles create their best one-liners around what BBBSCR meant to them. "If you have a lot of time, get a partner in crime", and "There is nothing better than crafts with my Big", stood out from the many thoughtful and clever submissions. It was Little Ahsavion (Bebe's) slogan that captured the essence of what the organization truly is: "BBBSCR, making our communities better, one Little, one Big, at a time".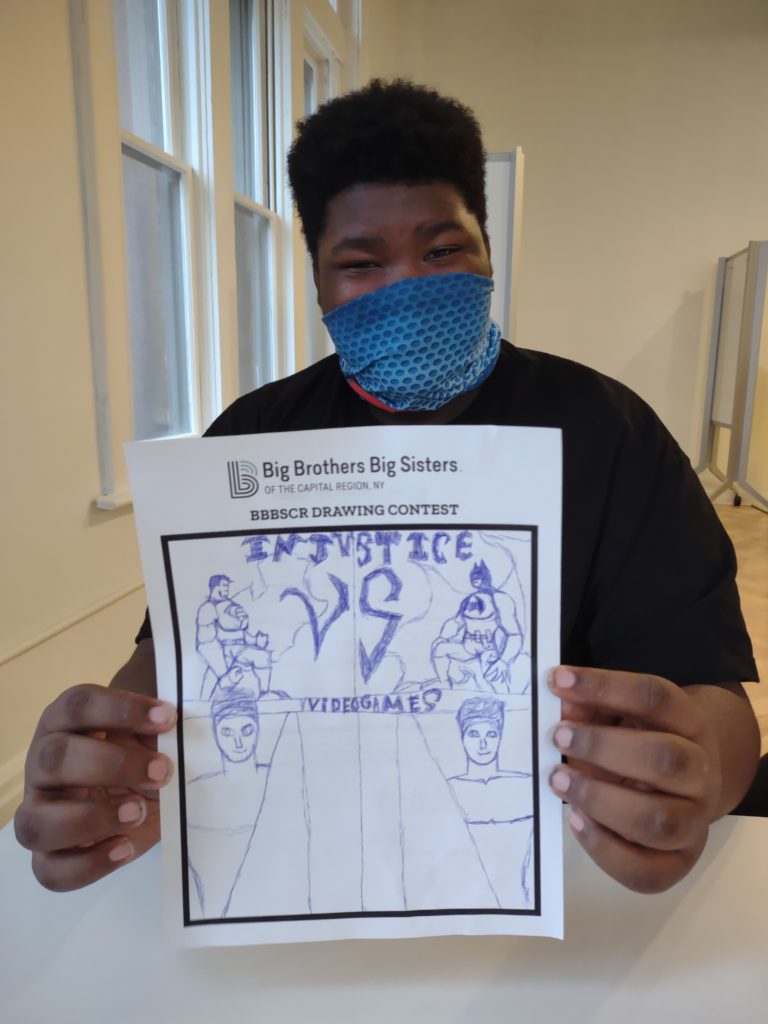 Following the instructions to draw their favorite match outing, Bigs and Littles also enjoyed a drawing contest. Entries ranged from ice cream days and movie marathons, to hanging out in the park and bowling on a rainy day. In the end, Little Alajuwon's "Injustice vs. Video Games" and Little Natalia's "My Big Sister Rocks!" drawings were selected as the winners. When asked why he chose to draw the outing that he did, Little Alajuwon, having worked on his drawing for two hours, exclaimed, "My Big Brother and I play video games a lot. It is a fun way for us to bond!" All contest winners and runners-up will receive gift cards for ice cream, courtesy of Stewart's Shops. What a nice treat for their next outing!
But the celebration did not stop there. For those who preferred a little bit more "WHAM!" and "POW!", Bigs and Littles had the opportunity to create their very own superhero costume. The images captured of the Capital Region's newest heroes can be viewed on The Times Union's "WERE YOU SEEN?" page or in the slide show below.
If that wasn't enough excitement for our Bigs and Littles, they also made ice cream sundaes, courtesy of Stewart's Shops and had a chance to swim. "It was cool to hang out with my Big Sister and eat ice cream," shared a Little named Stephen. Matched during the height of the pandemic in 2020, Stephen and his Big Sister, Abrianna, always found clever ways to stay in touch. "We chatted on the phone and played Mario Kart virtually–just ways for him to know I was still there," commented Abrianna. "Events like The Big Back-to-School Party are ways for us to have some fun together in person," she added.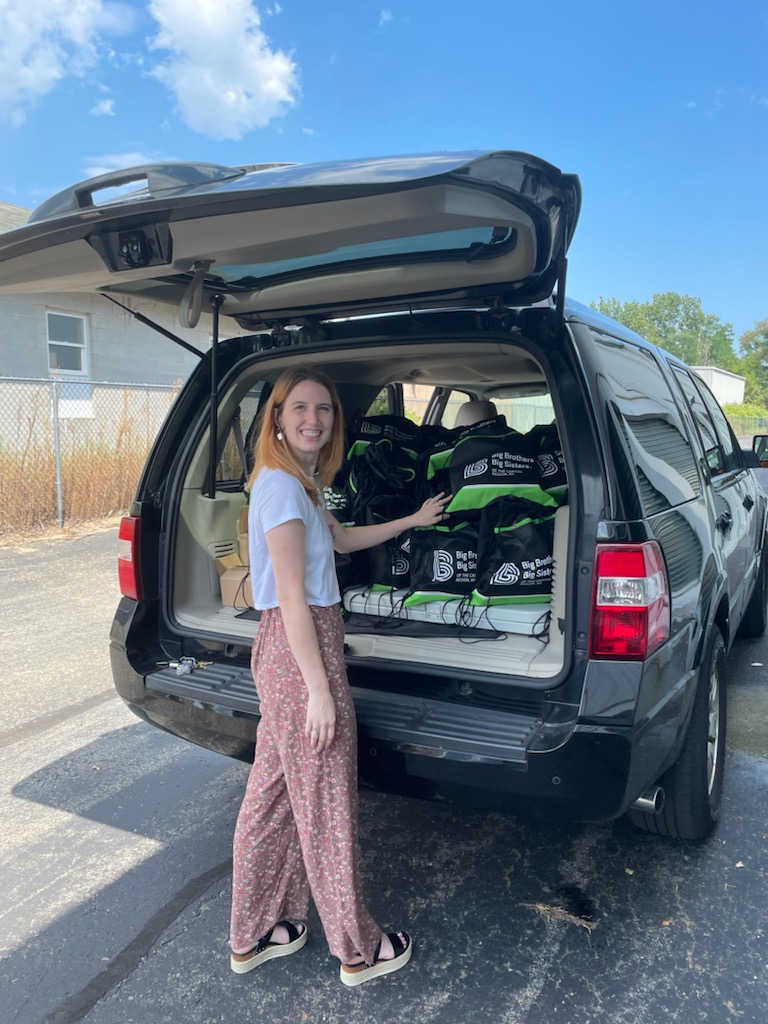 The evening culminated with a school supply giveaway for all BBBSCR Littles. "When COVID-19 forced the shut-down of the Capital Region early last spring, we did not anticipate just how long it would be until we would be able to bring our Bigs and Littles together again for an in-person celebration," shared CEO Lea Montalto-Rook. "It is wonderful to be able to gather at this inaugural Big Back-to-School Party, thanks to the gracious support of our partners. They have provided a wonderful gathering to launch a new school year full of possibility for our Littles."
All Littles in attendance received a BBBSCR drawstring bag, filled with school supplies such as folders, notebooks, pens and pencils and crayons. These items were courtesy of in-kind gifts from Target, Walmart, Price Chopper and other individual BBBSCR supporters. Additionally, Staples provide over 200 school supply boxes filled with pencils, erasers, rulers, and other PPE items that the Littles will need when they return to school in the fall. BBBSCR Program Manager, Enriquette Duran, sees this event as a springboard for future events that support Bigs and Littles, sharing, "It was wonderful to see all the Bigs and Littles come out for the event and smile from ear-to-ear when they received their school supplies. Our goal is to support our matches any way that we can. We hope to do more events like this in the future."
If you are a Little who was not able to come, expect a delivery with your back-to-school bag and supplies in the near future!