Give a Little something back.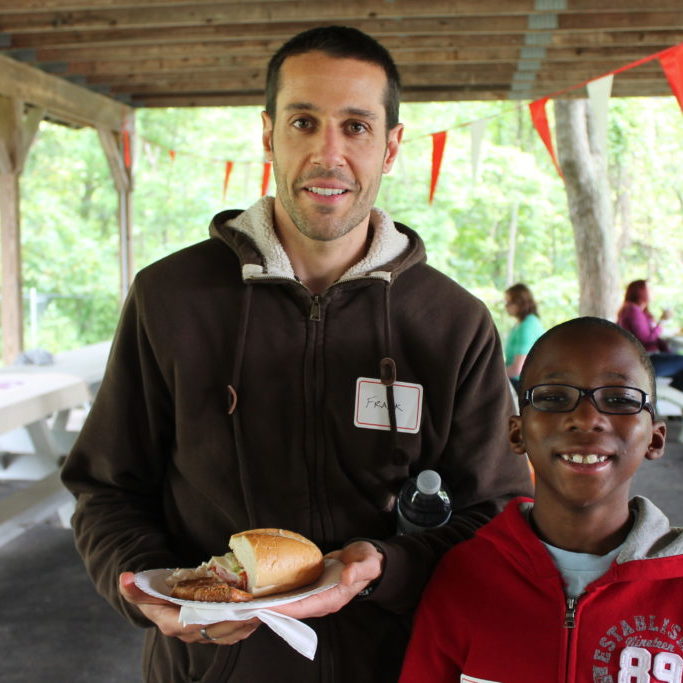 You have a big opportunity in front of you - to impact a child's life today - AND - to transform their potential for tomorrow.

For a few hours, a couple of times a month, you can give a Little the invaluable gift of your friendship.  By simply changing their perspective of what the world can offer, you can literally start changing their life.  Play a board game.  Make fun crafts.  Hit the playground together.  Just as your options are unlimited, so is your Little's potential.

Big Brothers Big Sisters is different from other mentoring organizations.  Our volunteers are committed and consistent: serving at least a year. It's what makes our programs successful - helping kids who face adversity beat the odds.

Our professional staff works with you, your Little, and the family throughout the mentoring relationship to provide necessary training and support. 

Ready to be a Big?  Just fill out our simple online inquiry form.  A Big Brothers Big Sisters staff member will contact you shortly. 
So many of our Bigs tell us that becoming a Big was the best decision they ever made.
What are you waiting for?
Together we make a BIG difference in the life of a LITTLE.
86% Scholastic Competency
77% Expect to Graduate High School
85% Avoid Risky Behavior
84% Experience Social Acceptance
88% Have an Adult Presence
86% Are Doing Better in School
84% Have More Confidence in their Abilities and their FUTURE