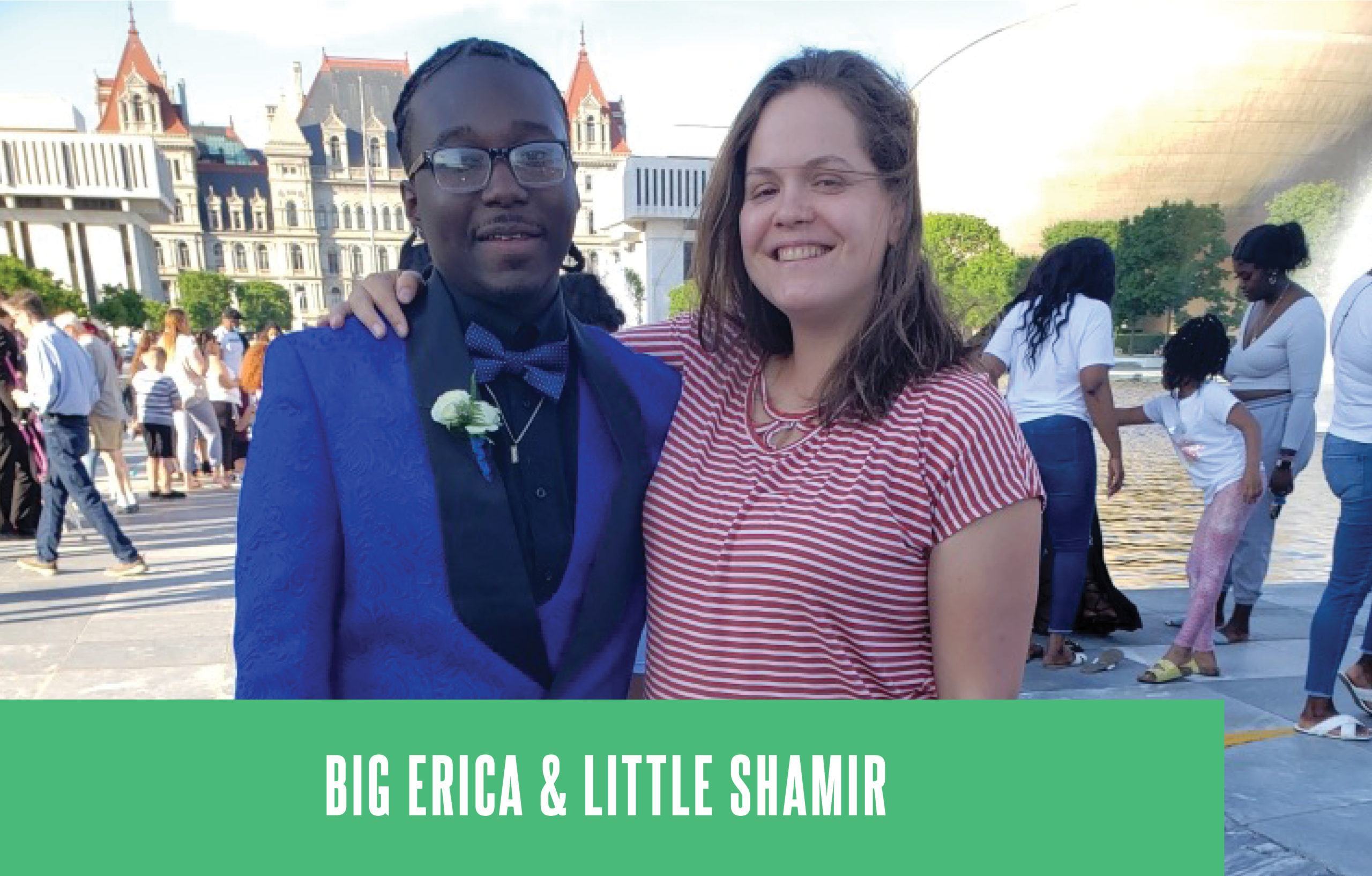 Big Erica and Little Shamir
Matched 2010
**WINNER**
A lot can happen in 12 years. You can go from Kindergarten to college. You can get married and have two kids. Two people can be matched in a program and become family for life. Erica and Shamir have been through life's major milestones together and they will continue to be there for all the ones to come.
Shamir's mom shared that Erica "helped him with schoolwork. They went on lunch and dinner dates. He learned a lot from her." She was there for Shamir as he transitioned to Middle and High School. Now that he's starting college this fall, Erica is right there to support and encourage him. Shamir has always gone to Erica with any problems, and Erica has always been right there to help him solve them. Shamir's mom added, "She's more than a Big Sister to him, you can't find anybody else like her. Their relationship is strong. They love each other."
Shamir shared that Erica is a good person to be around. His favorite outings with her have been their trips to amusement and water parks. They enjoy going on the "scary rides." Shamir attended Erica's wedding which Shamir reported was "beautiful." Erica was also there to support Shamir at his mom's wedding.
Erica shared that Shamir is resilient and "such a sweetheart." While Shamir has officially graduated from BBBSCR, Shamir and Erica are friends for life! Erica shared, "I'm going to continue to be there for him. I'm in this for the long haul. I want to continue to be a part of his life."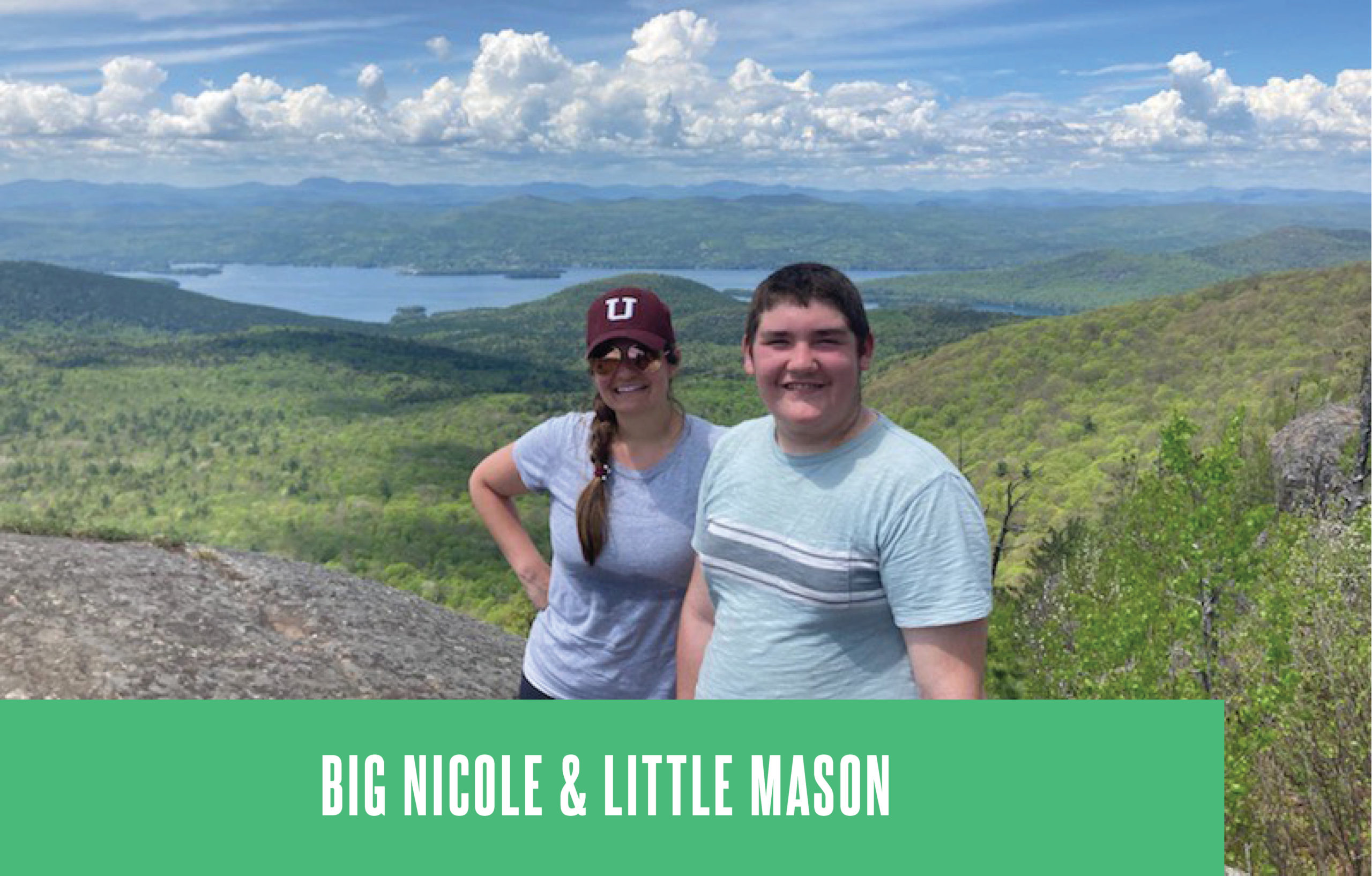 Big Nicole and Little Mason
Matched 2016
Nicole and Mason were matched in 2016 and had an established bond when the COVID-19 pandemic hit in 2020.
Due to family members with pre-existing conditions, Mason's activities were restricted and his Big had to find creative ways for them to to stay connected. Not only did COVID impact Mason's home life, but it impacted the care that Mason was given at school and several of the services that he had received prior to the pandemic were terminated. The increased isolation limited Mason's social time with peers and impacted the quality of his school work. Thanks to Nicole's encouragement and support, he improved his grades and achieved the honor roll. Now that schooling has returned to normal for Mason, he's developing his social skills and gaining friends with similar interests.
Mason's family has moved school districts twice and he has struggled with socialization as a result. As the match has blossomed, Nicole has "noticed a positive change in him. I used to have to carry the conversations, but now he talks pretty openly. I'll get off the phone and be like wow, that was 45 minutes of us talking." It comes naturally for the match now! Ever since he got his own phone last year, Mason calls Nicole himself and if he catches Grandma on the phone with her, he says "you know that's *MY* Big!"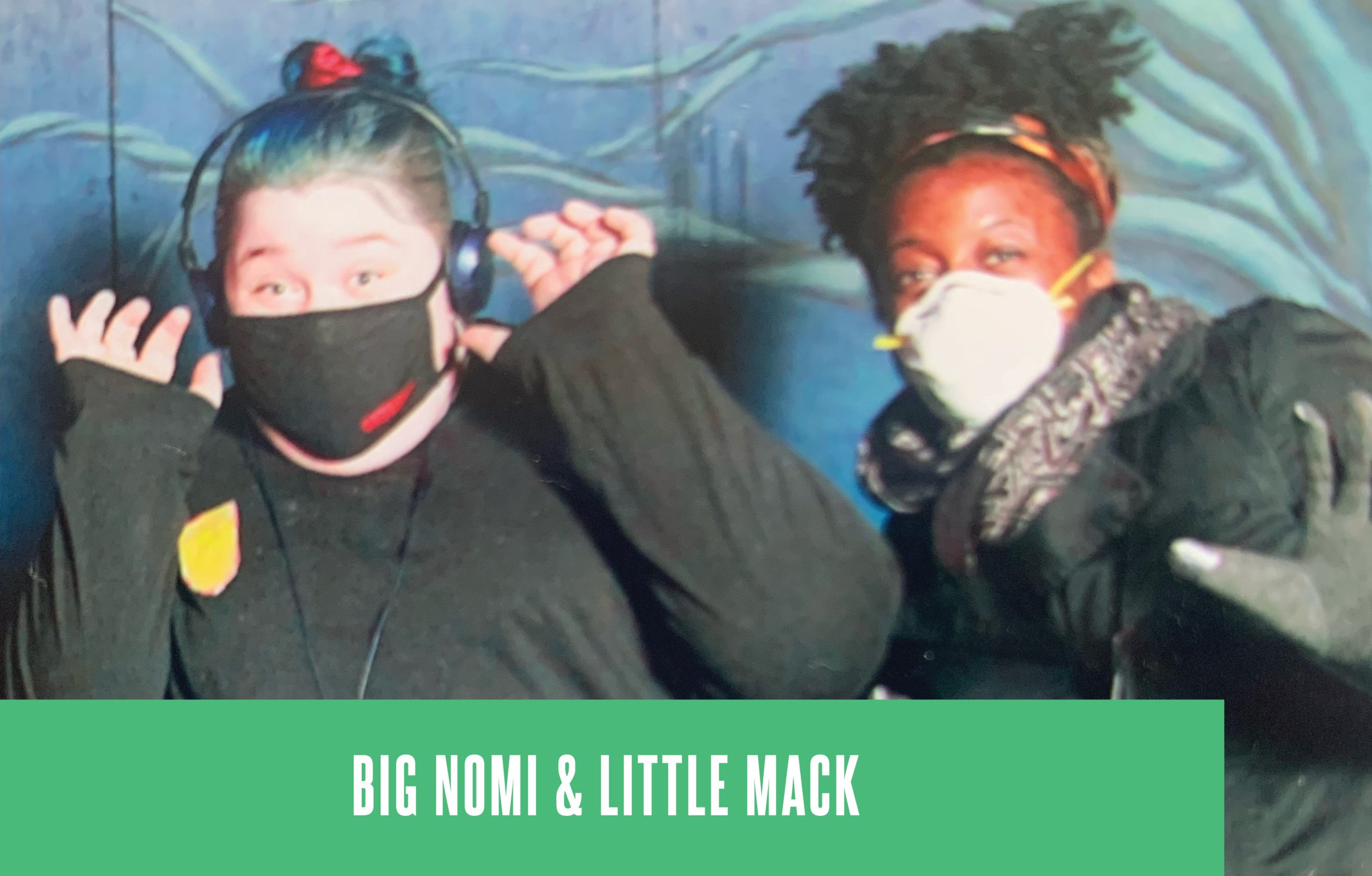 Big Nomi and Little Mack
Matched 2019
When their match was made in 2019, Mack went by Genny and identified as a Little Sister. As time went on and Mack was finding their true self, the transition to identify as male and use the pro-nouns they/them became what was comfortable and felt just right. Big Sister Nomi was there for Mack during this time and remained a constant source of support. Big Sister Nomi is a psychologist and has also offered a lot of helpful guidance during their transition.
Nomi and Mack have enjoyed hanging out together over their three year match and even shared an outing at an Albany Pride event in 2021. During the pandemic they enjoyed sitting outside and watching Hamilton together. Mack loves writing and enjoys sharing their interest with Nomi. At one point the match was composing a story together about a werewolf.
Mom, Becky, says of the match: "I don't think you'll ever split those two up. Nomi is a really great person, she really is. Mack adores Nomi."
Mack says they share a common sense of humor and they love that they are still friends.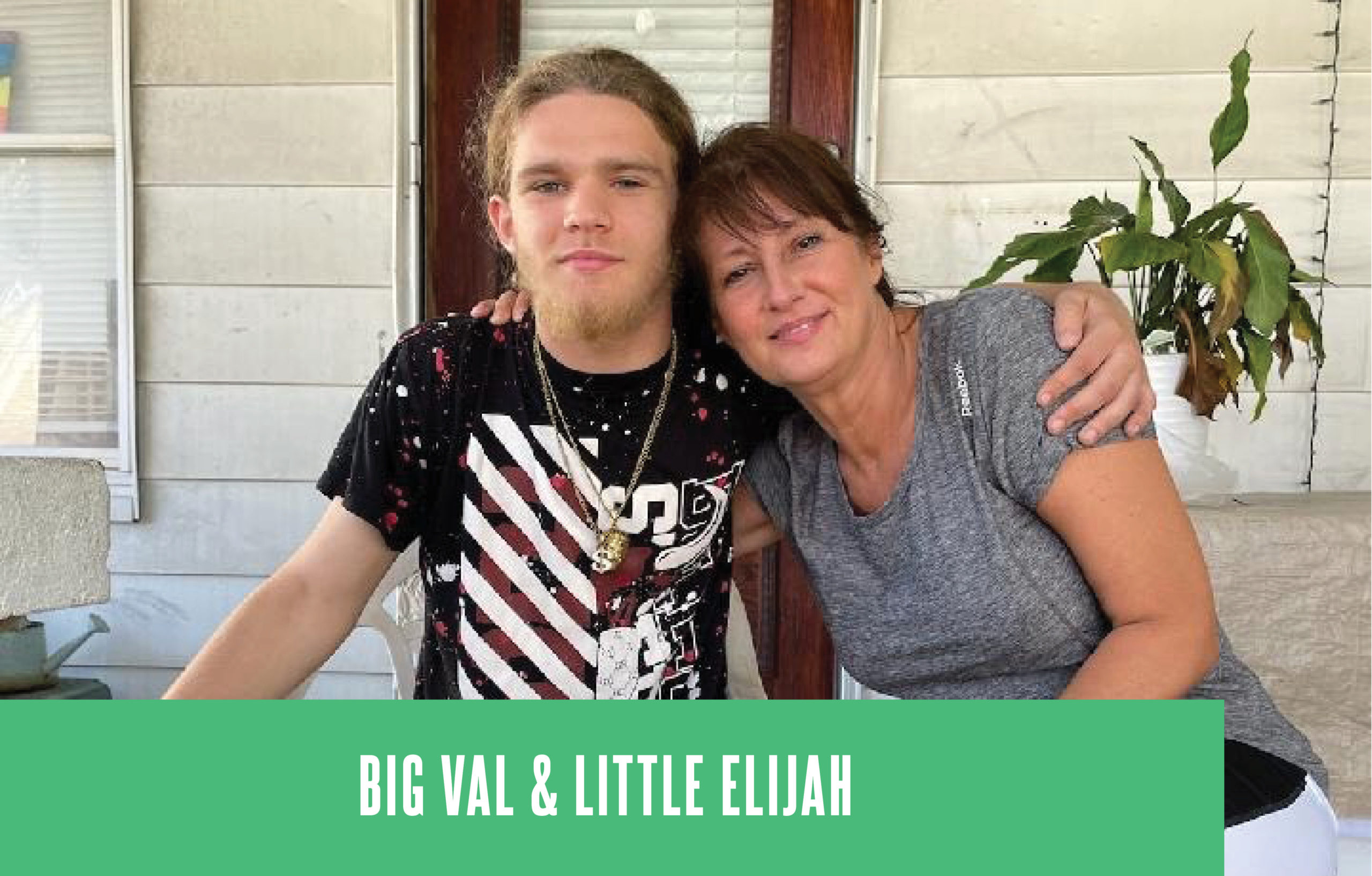 Big Val and Little Elijah 
Matched 2021
**WINNER**
Elijah joined BBBSCR through our UCAN program at the age of 14. Elijah, who typically can be shy and slow to trust, really took a liking to Val and a fast friendship began. A positive change in Elijah could be seen right away in school, at home with his family, and out in the community. Val was able to connect with him to help him to see the consequences of his actions and determine how to make positive choices to stay on the right path.
Val says "He is an intelligent young man who I am able to teach life lessons to. We have a relationship built on trust". Val describes Elijah as family to her and almost the son she never had. She makes sure he knows that everyone makes mistakes and to take responsibility for those mistakes and do the right thing.
Mom says she is forever grateful to Val for being there for Elijah. "He is like a different kid and things at home are so much better."
Elijah thinks Val is nice and she helps him with his emotions in a healthy way.