$1,200 is the cost of making and supporting a match for one year.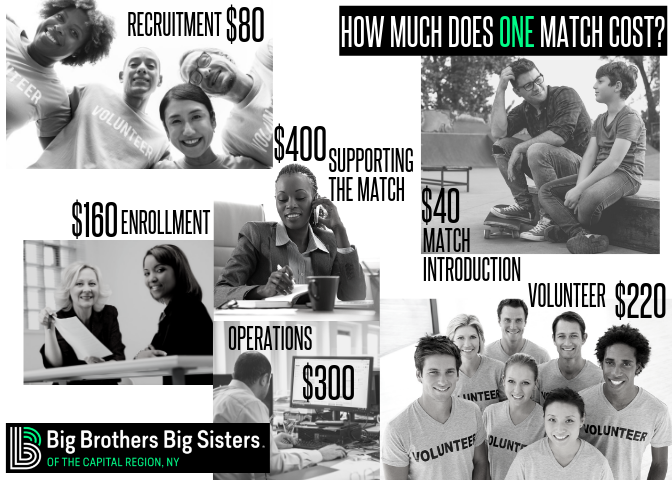 Big Brothers Big Sisters of the Capital Region helps children in need, families, and communities by providing one-to-one mentoring services that are proven to help our kids beat the odds.
You help provide a child facing adversity with a caring mentor who provides guidance and support, leading to long-term success in school and life.
You make a difference by providing the funding needed for professional, trained staff to carefully screen volunteers and match them in long-term, safe mentoring relationships while providing necessary ongoing management and support for the volunteers, children and families.
Your financial support stays local and helps us provide our programs and services to kids living in the Capital Region—so we can develop more college grads, community leaders, and entrepreneurs.
Donations go directly to initiatives like:
Enrolling new Big Brother Big Sister volunteers
Paying for volunteer background checks
Training professional staff to match Littles to responsible Bigs
Enabling ongoing supervision and relationship support for every Big, Little, and Little's family
Evaluations of each child in our program
Providing cultural and social activities to enrich the opportunities for children